Art and Lutherie guitars are Made in Canada of 95% Canadian woods and built in Princeville, Quebec as part of the Godin family. Much of the line uses laminate Wild Cherry for the sides and back, and Silver Maple for the neck; tops are spruce or cedar. The woods used are from fallen trees – there is no clear cutting involved. The Twelfth Fret is proud to carry the Art and Lutherie line of guitars; we will set up instruments to the player's requirements and we ship worldwide.
---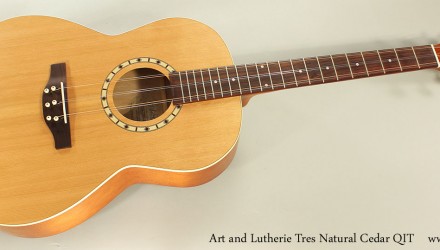 Here's a new instrument from Robert Godin - based on a stock folk style guitar, the Art and Lutherie Tres Natural Cedar QIT, in the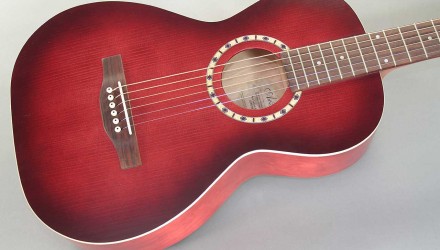 Recently, we noticed an upcoming artist going by the name Shakey Graves playing an Art and Lutherie Ami Spruce Burgundy, and getting a great tone
A great guitar at a great price, The Art & Lutherie Spruce GT is the perfect guitar for any beginner.