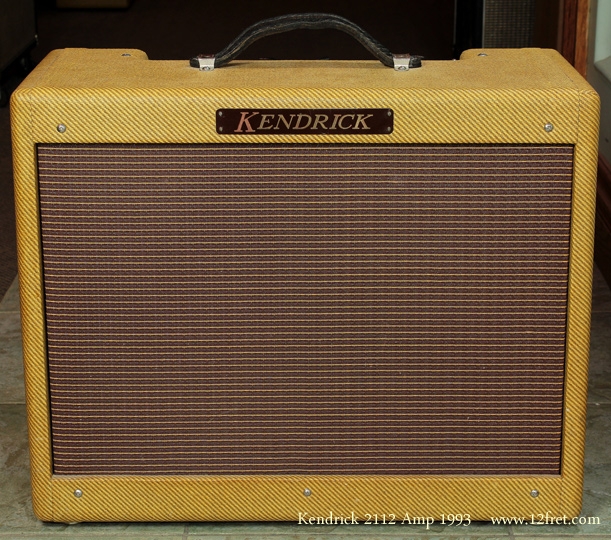 This is a 1993 Tweed Kendrick 2112 amp.
This is an early Gerald Weber amp based on the 1950's Fender Tweed Deluxe amp. Known for exceptionally high build quality, cabinetry and materials, this 20-watt amp is in great condition.
For tubes, it uses a 5V4G, two 6v6GT's, and two 7025a's. The 12″ speaker is an unlabelled Kendrick.
Comes with cover.
Serial Number:0003, hand built during 1993 in Kempner, Texas.
Pricing: $1795.00 CAD.
---
You can preview our videos now on Our YouTube Channel!
You can now Visit our Facebook page!