Brazilian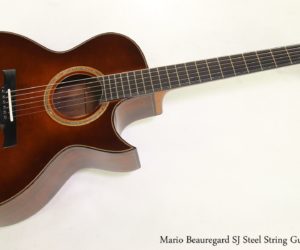 Mario Beauregard SJ Steel String Guitar, 2008
Price: $12850 CAD
MORE

→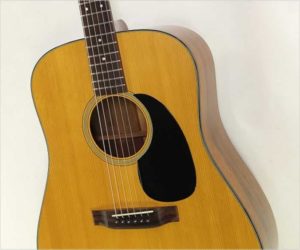 The C. F. Martin D-21 Steel String Guitar is less common than its classic D-18 and D-26 brethren. Drawing on the same Dreadnought body design, the D-21 combines D-18 level decoration with the D-28 wood choice of Rosewood for the back, sides and headplate. In 1967, the word 'Rosewood' almost always meant Brazilian Rosewood, and this D-21 uses avery nicely figured set. By 1969, Martin had stopped offering Brazilian as an option. This C. F. Martin D-21 is fresh from being maintained and set up in our repair shop and it plays very well.
Price: $6250 CAD
MORE

→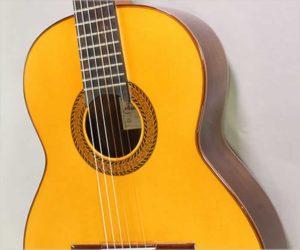 This Antonio Picado Model 62 is in good condition, with Brazilian Rosewood for the back and sides, a refinished Spruce top and top quality Gotoh tuners. There is some light scuffing on the back, perhaps from buttons. It's had a refret with Jim Dunlop 6105 fretwire – which is fairly high, and provides additional tonal clarity and separation – at The Twelfth Fret's repair shop. Recently, the frets were dressed and the guitar set up at our shop, and it plays very well. A hard shell case is included.
Price: $2500 CAD
MORE

→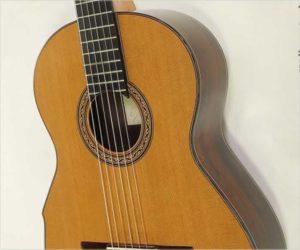 this guitar, built during 2001 at Laskin's shop in Toronto, Canada, needs no decoration beyond the spectacular grain of its Brazilian Rosewood back, sides, headplate and bridge. This set shows off the key visual elements of this species – the dark veining, deep patterning, and a subtle orange glow. The top is red cedar, the neck spanish cedar, and the fingerboard ebony. The bass bout includes the Laskin Arm-rest, designed to make the player more comfortable without compromising any of the tonal characteristics of the box. It is built in the traditional Spanish method, with a 'slipper foot' that the sides slot into.
Price: $7950 CAD
MORE

→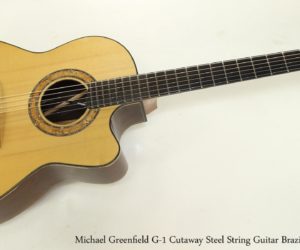 The Greenfield G-1 is a very responsive guitar, quick to react to even the lightest touch and lends itself to many different styles of music. It has a very focused yet open sound with a tight responsive bass, transparent mids and thick, clear, ringing highs. Primarily intended as a fingerstyle guitar, it is also superb for light strumming or acoustic jazz.
This instrument has sold
MORE

→
Here we are treated to a Jose Lopez Bellido Flamenco Negra guitar, dating to 1999 and using a German Spruce top and Brazilian Rosewood back and sides. This wonderful instrument is in good working order with some play wear and has tap plates, golpeador, already installed plus there's a K&K pickup. A hard shell case is included.
Jose Lopez Bellido retired in 2009 and was a well known and highly respected guitar builder in Granada, Spain.   Guitar building runs in his family, with his older brother Manuel Lopez Bellido operating Guitarras Bellido and sons and nephews having their own workshops.
Price: $3499 CAD
This instrument has sold
MORE

→