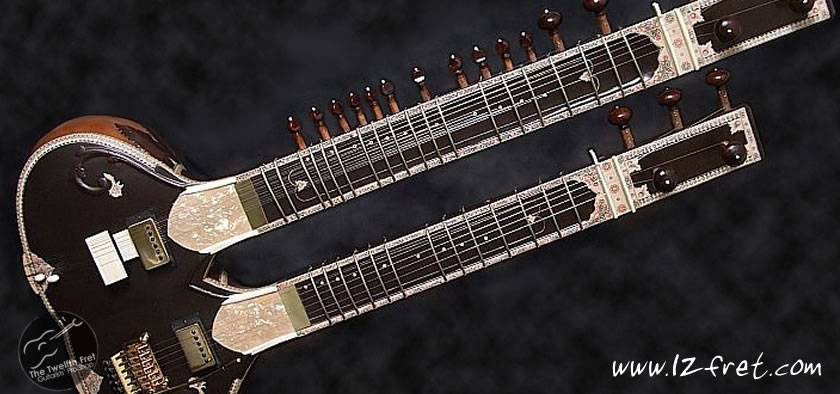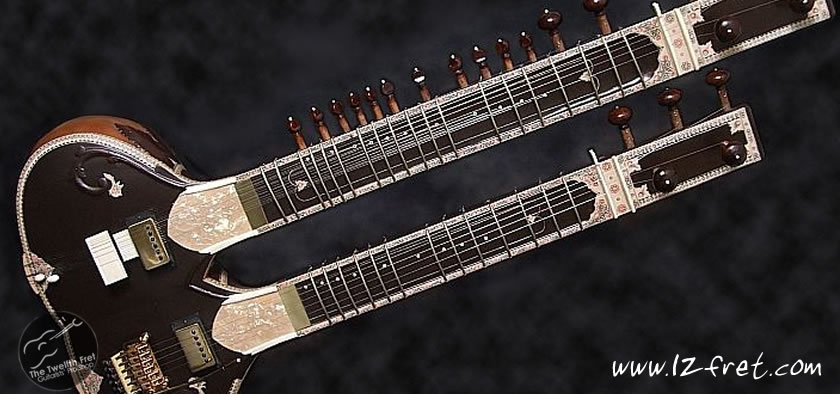 (This article was first posted in June 2008)
"We need a sitar … a double neck actually … with humbucking pickups … and a Floyd Rose bridge … and it all has to function properly. We need some mock-up renderings by tomorrow and the finished product completed in the next couple of weeks."
This is the phone call that our own David Hill received some months ago from the production company of Mike Myers' new movie "Love Guru".

There aren't a lot of techs who would be up to this kind of task, but in collaboration with Brady Milloy and with Dave's 23 years of experience repairing & restoring musical instruments … they got the job done … in time and within budget!!!
After procuring a couple of standard sitars, some of the many challenges facing Brady & Dave were to securely join two bodies made essentially from a couple of gourds, shorten one of the necks to give it a 12string-6string-Jimmy-Page look, custom fab some "traditional looking" electric sitar control knobs and of course then … THEN … figuring out how to securely mount the Floyd Rose bridge!!! What a nightmare!
Our hats go off to David Hill & Brady Milloy for creating this really cool double neck electric sitar that will now reside in Mike Myers' personal collection!