Accessory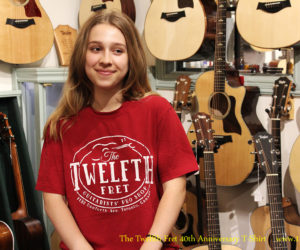 Celebrating The Twelfth Fret's 40th Anniversary, enjoy this authentic Twelfth Fret tee, with the big number 40 on back.
MORE

→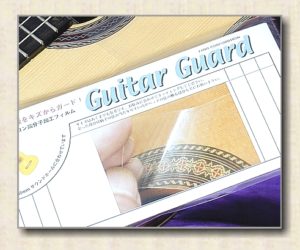 The Guitar Guard Clear Pickguard is a clear film that adheres to your instrument utilizing 'static cling' rather than an adhesive.
Price: $21.50 CAD
MORE

→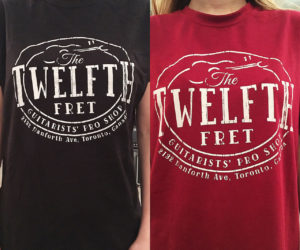 The new Twelfth Fret 2017 Logo T-Shirts are now in stock! Standard sizes in Ash Black and Wine Red, for $24.95 Canadian.
Price: $24.95 CAD
MORE

→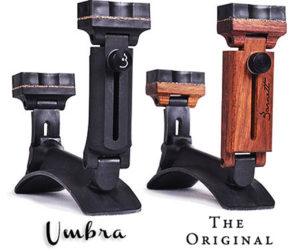 In a major innovation, the Sagework – Barnett Guitar Support features the use of rare-earth magnets to safely and reliably attach the support to a guitar.
Price: $109.50 CAD
MORE

→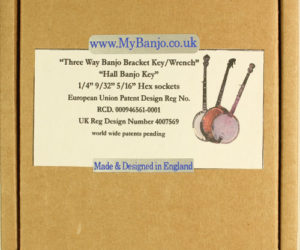 The Hall MyBanjo Universal 3 way Banjo Head Tuning Wrench is an essential tool for tuning banjo heads. Grant MacNeill says this tool is "The BEST and only banjo wrench you should have!". The three heads fit 1/4″, 9/32″, and 5/16″ nuts. Designed and manufactured in England.
Price: $21.00 CAD
MORE

→