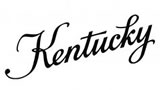 The Kentucky Mandolin possesses a steep tone and unparalleled craftsmanship, one strum of a Kentucky mandolin is sure to make you a fan for life.
In 2012, the Kentucky Mandolin Company set up their own hand-carved workshop in China. They kicked off with the Kentucky KM-150 mandolin. The quality is readily apparent.
Not only is Kentucky the home of bluegrass music, it's also one of the premier names in the mandolin world today.
The Kentucky Mandolin company is owned by Saga Music.
---
---