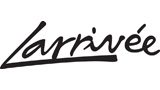 Jean Larrivee has built one of the most successful guitar companies in Canada and is known worldwide for high quality acoustic guitars.
Many prominent Canadian luthiers have worked in the Larrivee shops, including William 'Grit' Laskin,  David Wren, G W Barry, Linda Manzer, and Sergei DeJonge.
The Twelfth Fret proudly carries the Larrivee line; we will of course set up instruments to the player's requirements and we ship worldwide.