California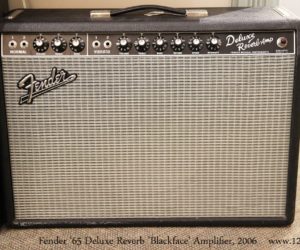 Fender '65 Deluxe Reverb 'Blackface' Amplifier, 2006
Price: $999.99 CAD
MORE

→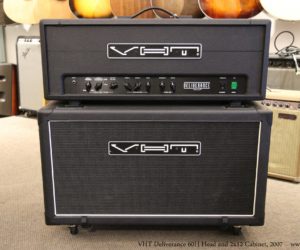 The VHT Deliverance 60H is a hand built professional grade tube amp made in the USA, designed by Steven Fryette. This example dates to 2007, before the VHT name was sold to AXL, and was built by Fryette in his Burbank, California shop. It includes an 212FB-P50E 2×12, stereo closed-back speaker cabinet with a pair of custom Eminence P50E speakers.
Price: $1600.00 CAD
MORE

→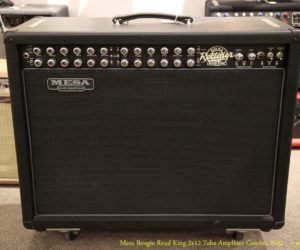 The Mesa Boogie Road King, here in a 2×12 combo version, is an extremely capable and versatile amp, with four channels, two effects loops and 120 watts of power. This is not a bedroom amp! The Road King is designed to give the working guitarist a wide array of tones that can be readily tailored to the needs of the tune and venue. The four preamp sections can be mated with any of five (!) power amp sections, using EL34 or 6L6 tubes.
Price: $1500 CAD
MORE

→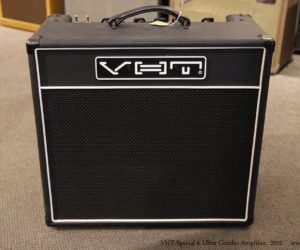 The VHT Special 6 Ultra is a six-watt hand-wired tube amplfier, intended to deliver quality tube tones at an affordable price. These VHT amps are hand wired to deliberately provide a platform for modification.
Price: $350 CAD
This item has sold
MORE

→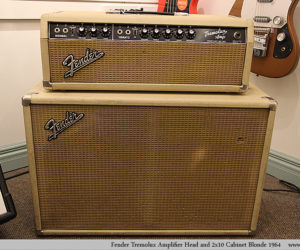 The Fender Tremolux amp was built for 11 years, from 1955 to 1966. In 1960, Fender revamped its line, increasing power output, and several higher-output models were split into two pieces, head and cabinet. These new versions also sported a Tolex covering instead of Tweed.
Price: $2750 CAD
This item has sold
MORE

→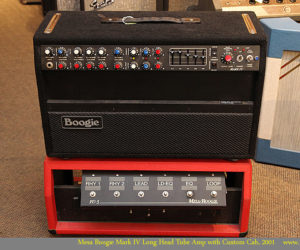 The Mesa Boogie Mark IV tube amp was built from 1990 to 2008 and like all Mesa products delivers an extended range of killer tones in reliable, rugged packaging.
Price: $1250 CAD
This item has sold
MORE

→