Canada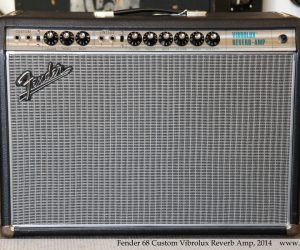 Fender 68 Custom Vibrolux Reverb Amp, 2014
Price: $1550CAD
MORE

→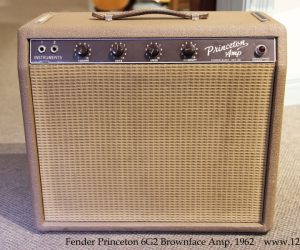 This Fender Princeton 6G2 Brownface Amp is a real treat. In good, complete and original condition, this spent most of its life with a lap steel.
Price: $4250.00CAD
MORE

→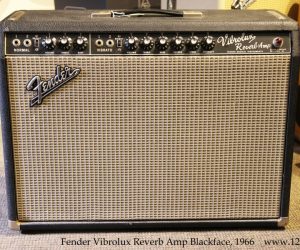 This 'Blackface' Fender Vibrolux Reverb Amp was built during 1966, is in good, clean condition and recently received minor service by John Fletcher.
Price: $4250CAD
MORE

→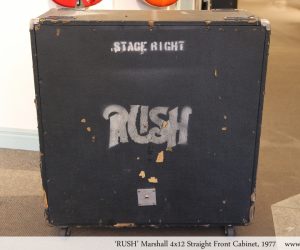 This is a bit of Canadian rock history – a 'RUSH' Marshall 4×12 Straight Front Cabinet, built around 1977 and used on tours from 1978 by Alex Lifeson.
Price: $4500.00CAD
MORE

→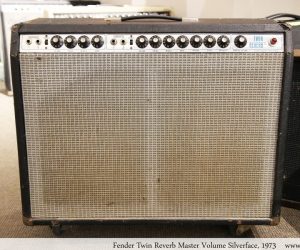 The Fender Twin Reverb Master Volume model was based on the Twin Reverb, launched in 1963, itself based on the Twin Amp that started its evolution with the 15-watt 1952 Twin.
Price: $999.99CAD
MORE

→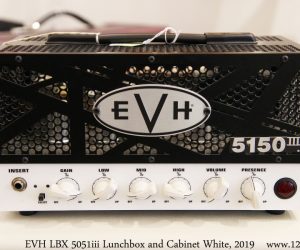 Next is an EVH LBX 5150III® 15W / 3.5W switchable lunchbox style head with a 5150III® 1×12 Cabinet in white tolex finish!
Price: $1000CAD
This item has sold
MORE

→