Reverb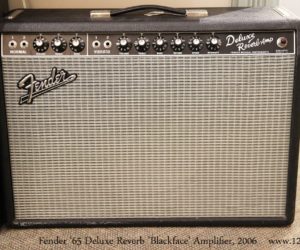 Fender '65 Deluxe Reverb 'Blackface' Amplifier, 2006
Price: $999.99 CAD
MORE

→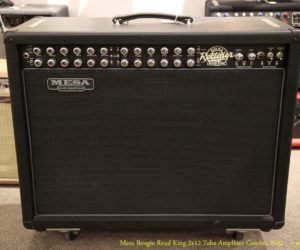 The Mesa Boogie Road King, here in a 2×12 combo version, is an extremely capable and versatile amp, with four channels, two effects loops and 120 watts of power. This is not a bedroom amp! The Road King is designed to give the working guitarist a wide array of tones that can be readily tailored to the needs of the tune and venue. The four preamp sections can be mated with any of five (!) power amp sections, using EL34 or 6L6 tubes.
Price: $1500 CAD
MORE

→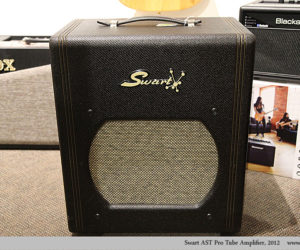 Handbuilt in Wilmington North Carolina, the Swart AST Pro is a road-enhanced version of the Atomic Space Tone 18-watt, 1×12 inch speaker amp. Designed with guitarist Greg V, the AST Pro has a deeper, cabinet that allows recessing the amp chassis for knob and switch protection.
Price: $1800 CAD
This item has sold
MORE

→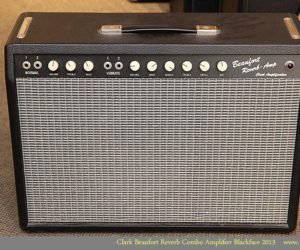 This afternoon our guest is a lovely Clark Beaufort Reverb 1×12 Combo Amplifier Blackface dating to around 2013, based on the tube-chart serial number. This model is based on the AB-763 circuit used in the early Blackface Deluxe models.
Price: $1600 CAD
This item has sold
MORE

→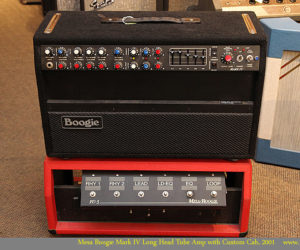 The Mesa Boogie Mark IV tube amp was built from 1990 to 2008 and like all Mesa products delivers an extended range of killer tones in reliable, rugged packaging.
Price: $1250 CAD
This item has sold
MORE

→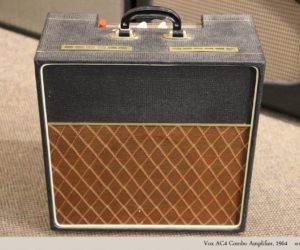 Appearing in 1958 as the AC2, the Vox AC-4 sported a 6.5 inch speaker delivering 3.5 watts. The speaker was quickly upgraded to an 8 inch model, and the name changed to AC-4.
Price: $1199 CAD
This item has sold
MORE

→