The Twelfth Fret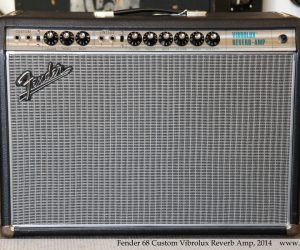 Fender 68 Custom Vibrolux Reverb Amp, 2014
Price: $1550CAD
MORE

→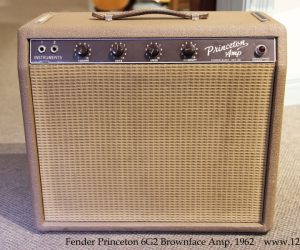 This Fender Princeton 6G2 Brownface Amp is a real treat. In good, complete and original condition, this spent most of its life with a lap steel.
Price: $4250.00CAD
MORE

→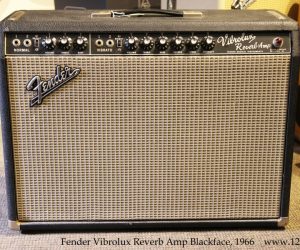 This 'Blackface' Fender Vibrolux Reverb Amp was built during 1966, is in good, clean condition and recently received minor service by John Fletcher.
Price: $4250CAD
MORE

→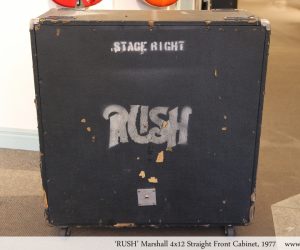 This is a bit of Canadian rock history – a 'RUSH' Marshall 4×12 Straight Front Cabinet, built around 1977 and used on tours from 1978 by Alex Lifeson.
Price: $4500.00CAD
MORE

→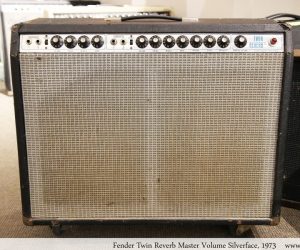 The Fender Twin Reverb Master Volume model was based on the Twin Reverb, launched in 1963, itself based on the Twin Amp that started its evolution with the 15-watt 1952 Twin.
Price: $999.99CAD
MORE

→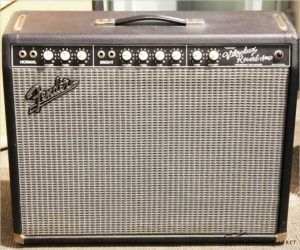 The Fender Custom Vibrolux Reverb Professional Tube Amplifier, built from 1995 to 2013, was part of Fender's Professional Series, designed by the Custom Shop and built in the Fender factory. It is based on the Blackface versions of the classic 35 watt, 2×10 speaker Vibrolux Reverb, and uses a pair of Jensen speakers. And it comes stock with tilt-back legs! This example dates to 2006 and is in very good condition.
Price: $1250CAD
MORE

→