Brand:
Carr Amps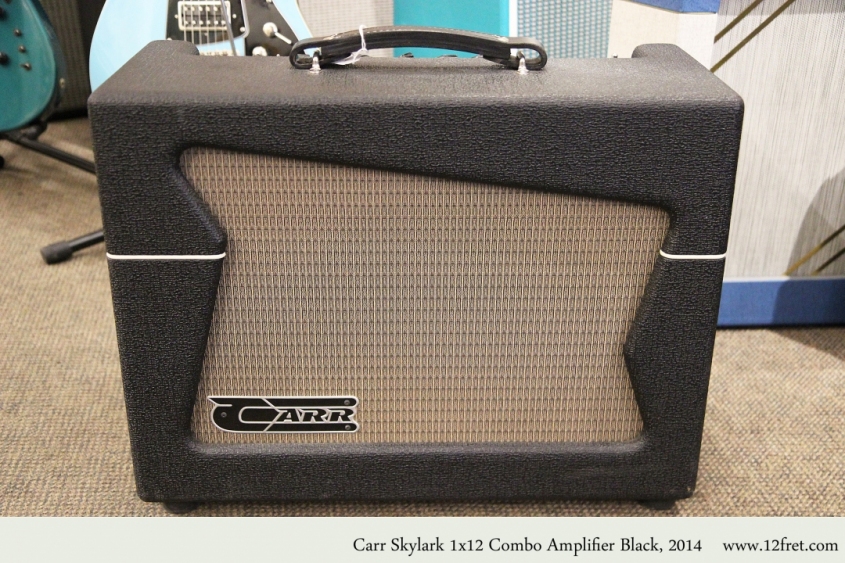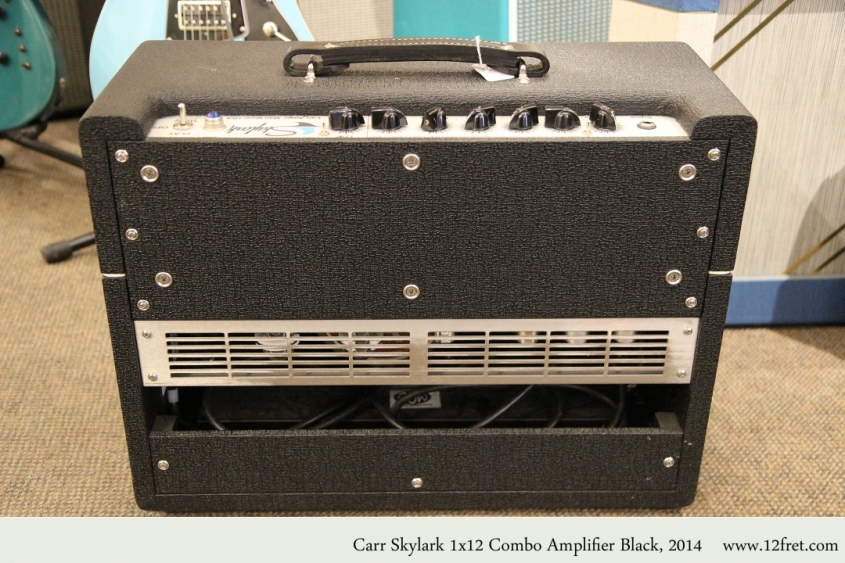 The Carr Skylark is a small amp with big features – twelve tube watts into a single 12 inch speaker, tube reverb, and a built in attenuator control that can take the output power down to one-hundredth of a watt.
Tube amps can sound wonderful and there's nothing quite like a vintage tube amp turned up, but alas, restrictions on usable volumes in the modern world can make them less practical. Digital modelling amps are becoming increasingly popular for partly this reason.
Enter the Attenuator, which is starting to appear on a number of quality amps like this one, and let the player use their tube amp in almost any circumstance at any time of night, or day.
The Carr Skylark draws from popular, low powered Fender amps like the Harvard. It uses a pair of 6V6 tubes to produce up to 12 watts, with a pair of 12AX7 tubes for preamp and reverb.
This cool little Carr Skylark is in very good clean condition, and sounds great.
From the Carr Amps site, here are descriptions of the Carr Skylark:
"The Carr Skylark idea began with our love and appreciation for classic home/student 60s American amps such as the Harvard to name but one. These small – student amps deliver organic tube juice and vibe at real world volumes – making them super usable and super satisfying.

Our Skylark takes this fun utility a giant leap forward.

Reverb, a built in power attenuator, Hi/Low gain switch, and the extended range presence control offer an incredible pallet of tones from the Skylark's beautiful dove-tailed cabinet.

The Carr Skylark is capable of a huge range of possible sounds, but with a sweet hint of compression to its touch sensitivity. Let's think of this one as 2/3 American Blackface, and 1/3 Tweed/British. The attenuator lets you play clean, mildly overdriven, or with full-on distortion at any home volume.

Presence control is very effective in setting the overall treble character and feel of the amp. The built-in variable attenuator can take the Skylark continuously from 1.2 watts to 0 output.

When the Skylark is set to full power, the attenuator is taken completely out of the circuit. The twin 6V6 power tubes operate at low voltage, with cathode bias – no need to bias with tube change. The Skylark also has all tube reverb. "
---
Price: $1999.99 CAD
Model: Skylark
Year: 2014 |
Class: Used
Serial Number: 0338
Country of Origin: USA
Condition: Excellent
Date Posted: 07/11/2019
---
This item has sold
Consignment Item
---
Contact The Twelfth Fret Regarding This Item