Brand:
Fender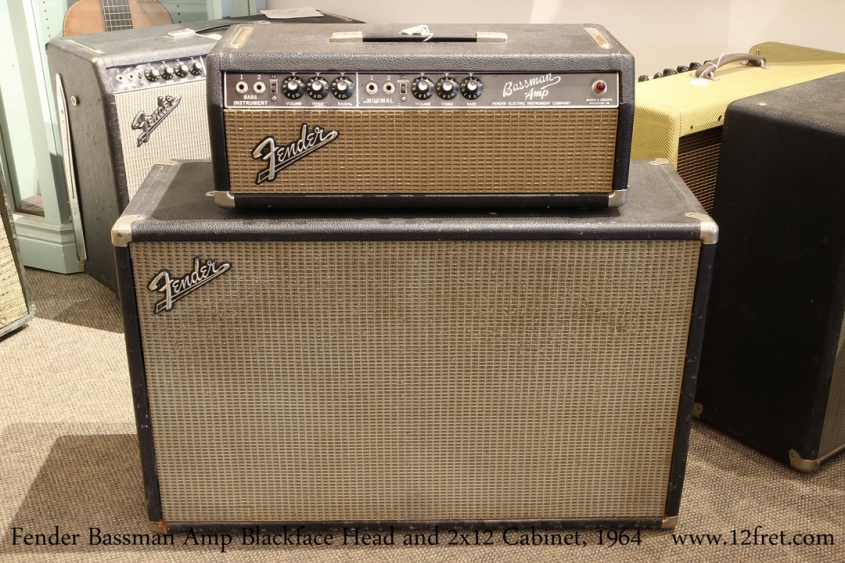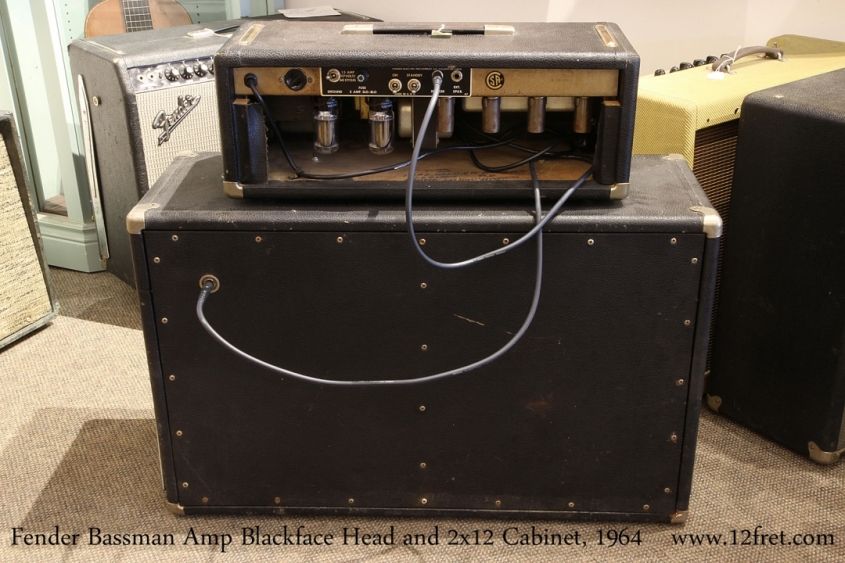 One of the most common bass amplifiers of the 1950s was the Fender Bassman amp, and it was also the basis of many guitar amp designs, including the Marshall line. The Bassman appeared in 1952 to go with the breakthrough Fender Precision Bass.
Throughout the 1950's, amplifiers were almost always built in a 'combo' format, with the electronics and speaker in one cabinet. But as volumes rose, and stages became crowded, this format posed problems. Getting more volume from an amp meant higher output, which meant heavier transformers, and probably also more speakers, which increased both weight and bulk. If an amp required service, the whole thing had to be sent out. The first company to come up with a solution was Standel in 1958 and their 'Piggyback' separation of amplifier and speaker cabinet. In 1960, Fender announced that many of their higher powered amps were shifting to 'Piggyback' format.
Many builders took design cues from Fender amplifiers, often due to high costs related to importing Fender amps. Marshall was a clear example of this. Jim Marshall had a drum shop, and on request started importing Fender amps but import duties and related costs made them expensive. The solution was to build locally. Marshall put together a team, and based initial designs on the Bassman circuitry as used in the 1960 F56A tweed combo.
Here we're looking at a 1964 Fender Bassman amp with its 2×12, closed back speaker cabinet in Blackface garb. The 'Blackface' trim puts its construction at the later part of 1964, as amps produced in the earlier part of the year had Creme Tolex and brown panels.
This amp is in good working order, only missing the back guard panel. The speaker cabinet contains a pair of Eminence Legend 1258 8-ohm speakers. It has been recently serviced by John Fletcher. It's in overall good condition with expected wear and tear to the Tolex and grille cloths.
Price: $1650 CAD
Model: Bassman
Year: 1964 |
Class: Vintage
Serial Number: A 03185
Country of Origin: USA
Condition: Good
Date Posted: 19/02/2019
---
This item has sold
Consignment Item
---
Manufacturer's Website
Contact The Twelfth Fret Regarding This Item