Brand:
Fender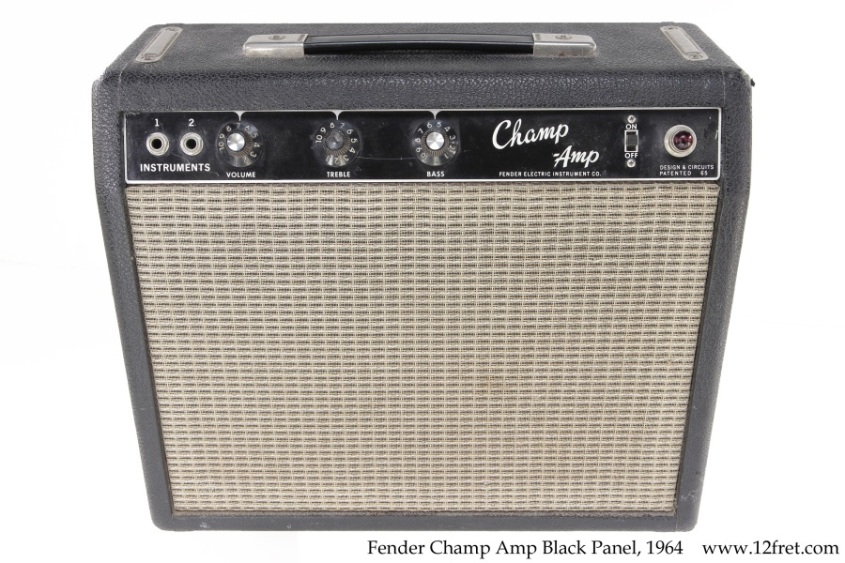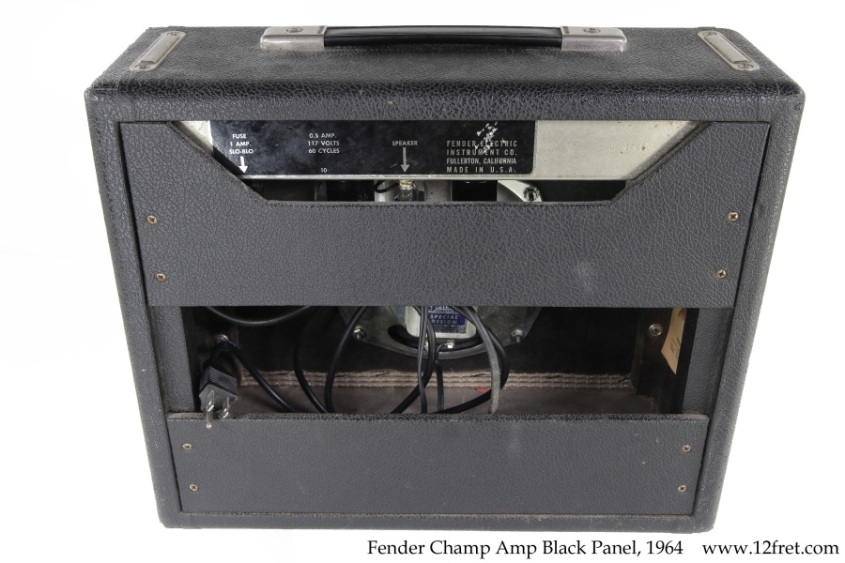 The Fender Champ Amp first appeared in 1948 and was built until 1982, with a number of changes along the way. Aimed at beginner players of both Spanish and Steel style guitars, the Champ was often sold with a guitar as a set. Now, reissues of key Champ designs are intended for skilled players who need classic tube tone at lower, manageable volume levels and can include both Reverb and Vibrato.
As the simplest design and lowest power output, the Fender Champ Amp started at 4 watts in 1948, went through a few cabinet and design tweaks around 1956 to take it to five watts, and again in 1964 to the AA764 circuit for the black panel model seen in this post.
Here we are looking at a Fender Champ Amp in the black-panel form, with original speaker and transformers dating it to 1964 at Fullerton, California. It is in overall good condition with light wear to the tolex, as can be expected after nearly 60 years. A helpful deviation from original condition is the replacement of the original power cable with a modern, properly grounded 3-prong plug.
The tube chart specifies a 5Y3GT rectifier tube, a 6V6GT power tube, and a 12AX7 pre-amp tube.
This is a beautiful little amp that should provide many more years of solid service and great tone!
Sold without case or cover, but Fender does sell amp covers and they are a worthwile dust protector.
A history of the Fender Champ Amp can be read here at the Fender site!
---
Price: $1900.00 CAD
$2199.99 CAD
Model: Champ Amp
Year: 1964 |
Class: Vintage
Serial Number: A01086, built during 1964 in Fullerton CA
Country of Origin: USA
Condition: Very Good
Date Posted: 28/03/2023
---
This item has sold
Consignment Item
---
Weight: 17,468lbs 7.94kgs
Manufacturer's Website
Contact The Twelfth Fret Regarding This Item