Brand:
Fender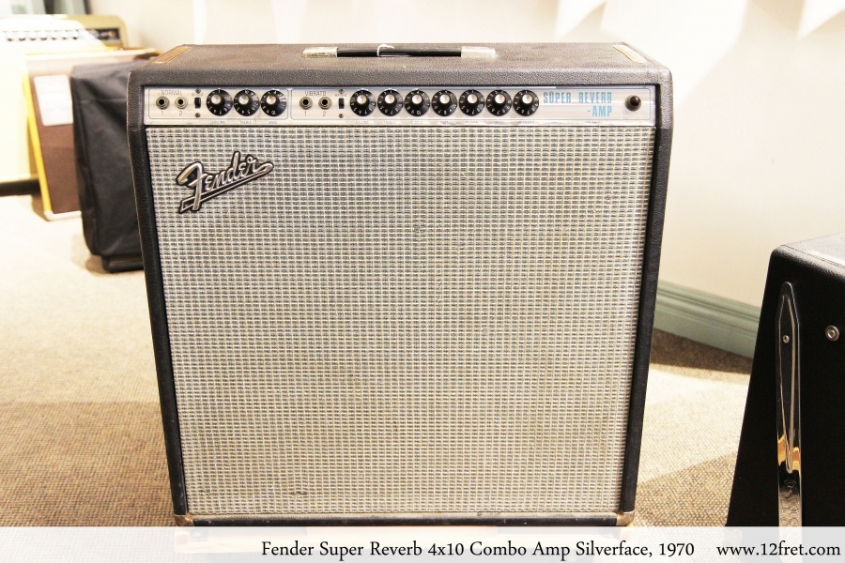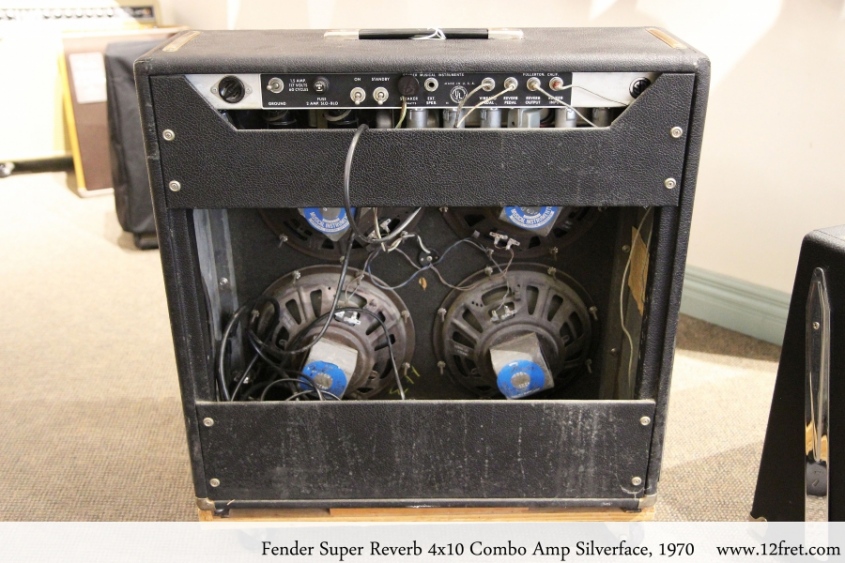 The Fender Super Reverb was built from 1963 to 1982, and was one of Fender's physically largest combo amps – though in terms of raw power output, the most powerful combo was the Twin Reverb. The Super Reverb delivered 40 watts as 'Blackface', then 45 watts as 'Silverface' and ultimately 70 watts for models after 1977, all through four ten inch speakers. The Twin Reverb, in contrast, used a pair of twelve inch speakers to deliver 85 watts, ranging up to 100 ultimately 135 watts in 1977.
The Fender Super Reverb was fairly popular with performers on mid range stages as its four speakers give it an undeniable presence. The somewhat lower power levels allow the volume to be turned up to the point where the power amp section will overdrive. The Super Reverb was used for a time – in pairs – by Stevie Ray Vaughn, in conjunction with a pair of Fender Vibro Verbs, which pushed 35 watts through a single 15 inch speaker.
Here we're looking at a Fender Super Reverb, in 1970 Silverface garb, and, according to the tube chart with the AB763 circuit. This amp has been used, and there are a few small tears and pokes in the grille cloth. The Fender Jensen speakers and transformers are original, as is the included footswitch, which controls the reverb and vibrato state (on, or off). The original tilt-back legs are also in place, allowing the sound to project upwards rather than directly into the players in front of the amp. It sits on a small wooden platform with casters for easier movement.
These amps are great for use in dance bands, where it's necessary to get the sound projected out through a moving and noisy audience. One of our staff played in such a band that included an accordion and drummer, regularly performing for crowds of rowdy polka enthusiasts.
---
Price: $1850 CAD
Model: Super Reverb
Year: 1970 |
Class: Vintage
Serial Number: A 46456, built during 1970 in Fullerton CA
Country of Origin: USA
Condition: Good
Date Posted: 07/07/2022
---
---
Contact The Twelfth Fret Regarding This Item