Brand:
Fender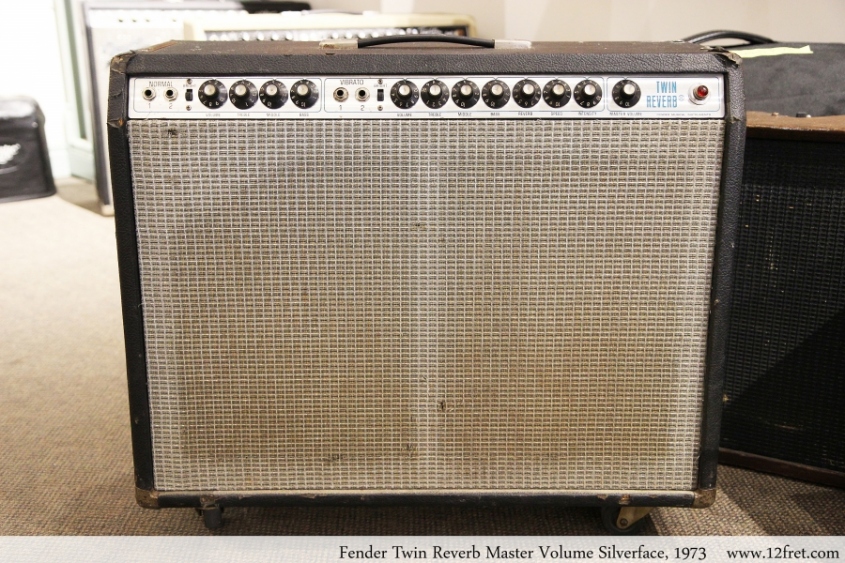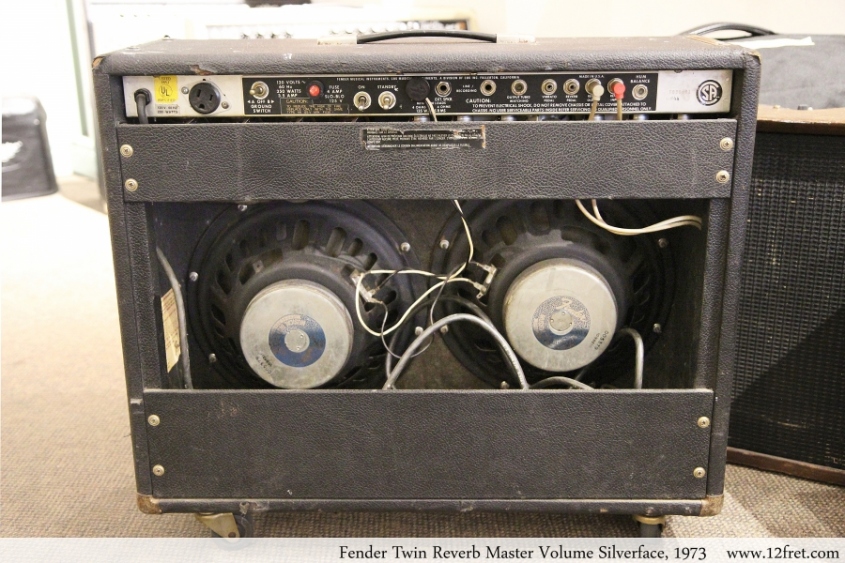 The Fender Twin Reverb Master Volume model was based on the Twin Reverb, launched in 1963, itself based on the Twin Amp that started its evolution as the 15-watt 1952 Twin. The Twin Reverb and Twin Reverb Master Volume versions pushed about 85 watts through a pair of 12-inch speakers, but in 1981 that power level rose to a peak of 135 watts.
One of the quintessential American amplifiers, the Fender Twin and Fender Twin Reverb Master Volume amps  can easily be loud (with a capital F; the F is not silent, you just can't hear it over the amp!). They are ideal for genres and venues where well- projected volume and clear, crisp and clean tone is required. They were very common throughout the 1960s and into the 1970s, but after that started to be replaced by brands and models with considerably higher preamp gain that delivered more edge and distortion. Over time, as sound reinforcement improved, the need for high stage volumes has diminished and lower power outputs – and correspondingly lower weights – have become desirable.  Still, however, there's nothing like the crisply defined tone of a Twin Reverb.
Here we're looking at a Fender Twin Reverb Master Volume model in 'SilverFace' dressing, built during 1973 in Fullerton, California, about the middle of the period when CBS owned Fender.
The Fender Twin Reverb Master Volume design variant was offered from 1973 to 1975. Closely based on the previous Silverface Twin Reverb models, the Master Volume addition was likely a response to the rising popularity of high gain, high powered amps. The idea is to allow the player to increase the channel volume to get the maximum preamp section gain, but reduce the power section output to keep the overall volume down. However, on Fender amps of this period, preamp gain is always fairly low – hence their well-deserved reputation for clean, clear tone. To help account for this, Fender engineers used a pull-out potentiometer for the Master Volume control. Pulling the knob out activates another gain stage, drawn from the Reverb drive.
These amps also have another modern feature – a line or recording out jack on the back panel. This is intended to be fed into a PA or recording mixer channel strip. At the time, there was no thought to cabinet simulation as is found on current modelling amps, attenuators or load boxes. Capturing the tone of the speakers on these amps comes from a microphone.
For practical reasons, many of these amps including this example have been equipped with heavy-duty caster wheels. The amp weight is around 65 pounds or 29kg, so anything that helps reduce lifting is welcome. It also has tilt-back legs, which aid in projection.
This Fender Twin Reverb Master Volume model is in good working order though it might benefit from some minor service like pot cleaning. Visually,  it's had the life experiences of many Fender amps of this age. As a solid, reliable amp design, it's been used as intended and so there is an expected amount of scuffing to the back Tolex covering and silver-blue grille cloth and panel finishes.
Price: $799.99 CAD
$1199.99 CAD
Model: Twin Reverb (Master Volume)
Year: 1973 |
Class: Vintage
Serial Number: F096491, built during 1973 at Fullerton CA
Country of Origin: USA
Condition: Fair
Date Posted: 25/03/2022
---
---
Contact The Twelfth Fret Regarding This Item