Brand:
Klon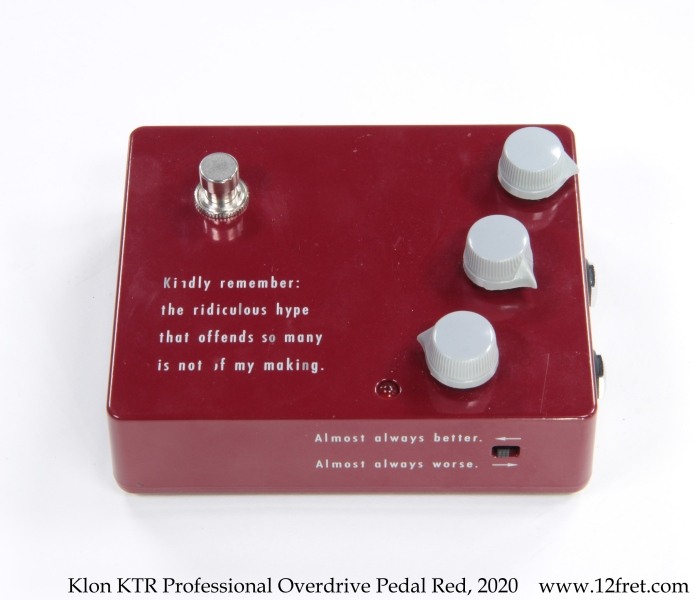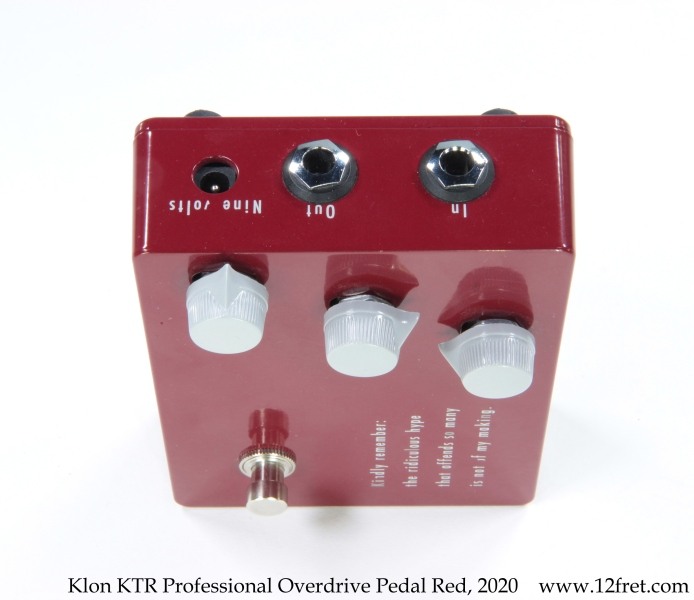 The Klon KTR Professional Overdrive draws from the legendary, somewhat rare and highly sought after Klon Centaur, built from 1994 to 2008 by Bill Finnegan.
An engineer by training and guitarist by inclination, Bill Finnegan wanted to produce an overdrive pedal that accurately replicated the harmonic richness of a tube amp at overdrive, but not sound like a pedal. With the help of friends who were also recent MIT engineering graduates and over the course of several years, Finnegan settled on the Centaur design. Around 8,000 of these were built by hand. Unfortunately the production method was unsustainable and in 2008 ended.
Prices for the Centaur have skyrocketed, and many builders and kit makers offer clones, but none have the key components – a specific germanium diode – that Finnegan used. This is because when he settled on those parts, they were going out of production and so he bought all that were available.
Over time, a version that could be built by a production house in a standard case at a more affordable price was designed, and this became the KTR, released in 2014. Build quality is very good with high quality connectors by Neutrik, and demand is so high that lead times for orders stretch into many months. It is rare to see one of these on the open market.
Here we're looking at a Klon KTR in Red. This example has a copyright date on the circuit of 2019, and has some slight signs of use, slight scuffing on the back, so we are dating it to around 2020. Aside from the scuffs, visible in the attached images, this example is in very good clean condition.
Sold with its original white cardboard box.
---
Price: $850.00 CAD
$950.00 CAD
Model: KTR
Year: 2020 | This is an approximate year
Class: Used
Serial Number: N/A, built around 2020 in Somerville MD
Country of Origin: USA
Condition: Very Good
Date Posted: 09/02/2023
---
This item has sold
Consignment Item
---
Contact The Twelfth Fret Regarding This Item