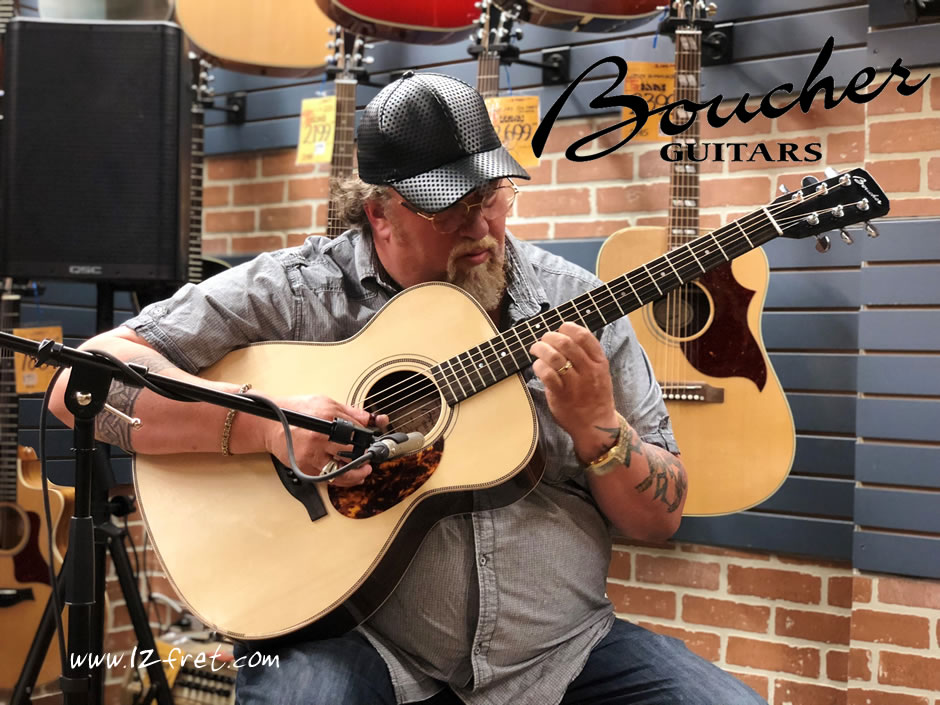 Join us for an evening with Boucher Guitars and multi award-winning folk music artist, J P Cormier on Monday 3 February, 2020!
We're hosting a clinic right here at The Twelfth Fret where you'll have the opportunity to see this excellent musician up close and enjoy exploring Boucher Guitars.
Cormier has been on the Canadian music scene for decades and is a wildly capable and well known 'roots' performer.
---
Details:
WHERE: The Twelfth Fret
WHEN: Monday 3 February, 2020
TIME: 7:00 – 9:00 p.m.
PRICE: $20.00 per person which includes your $20.00 Twelfth Fret Gift Card, redeemable for full value during normal store hours.
Please RSVP via our Contact Form or by phone. Only 20 spots are available for this event.
See you then!
---
More About J.P. Cormier
J.P. (John Paul) Cormier is a Canadian bluegrass/folk/Celtic singer-songwriter and multi-instrumentalist. To date he was won thirteen East Coast Music Awards and one Canadian Folk Music Award.
Cormier was born in London, Ontario and began playing guitar around age five. As a child he displayed an unusual ability to play a variety of instruments by ear and won a guitar contest at age nine.[2] Appearances on Up Home Tonight, a television show devoted to bluegrass music, followed at age fourteen.
Cormier has stated that he learned to play guitar by listening to such noted country / bluegrass musicians as Chet Atkins and Doc Watson. Other instruments J.P. has played on his albums include fiddle, twelve string guitar, upright bass, banjo, mandolin, drums, percussion, synthesizer, cello, tenor banjo and piano.
His catalogue of recordings and the 150 or so records he's produced on other artists, resemble the tapestry he weaves in live performance. Where he used to carry 3 and 4 piece bands, he tours alone now.
Just him and the instruments.
Of all the things he is, foremost he is an entertainer. After you've seen what he does, I'm certain you will too.
J.P. Cormier website
---