Steel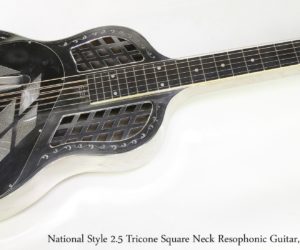 National Style 2-5 Tricone Square Neck Resophonic Guitar, Nickel, 1929
Price: $6500 CAD
MORE

→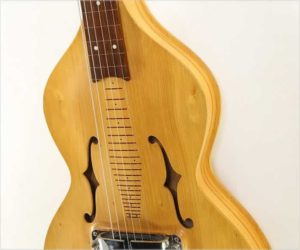 The Cole Clark Violap is based on the classic Weissenborn steel guitar body shape, but built as a semi-hollow for amplified use without feedback. The concept is similar to the thinline Gibson ES-335 series, with a solid center block in an arched-top body. Cole Clark was founded in 2001 by Adam Cole and Bradley Clark in Melbourne Australia, and focuses on building quality instruments using sustainably harvested tone woods mostly native to Australia.
Price: $1200 CAD
MORE

→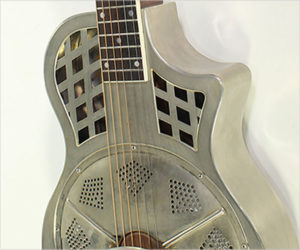 The Republic Highway 61 has a single cone resonator, 12 inch wide body – around the size of a Les Paul, and has a 22 inch scale length with 1 13/16 inch nut width. The body sports lattice soundholes like those on a Tricone model, so there's lots of space for air to move. These sound good, and the smaller size makes them a lot of fun, and easier to play.
Price: $1089 CAD
This instrument has sold
MORE

→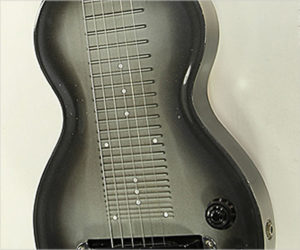 The Rickenbacker lap steel was possibly the very first successful electric guitar put into larger scale production, but Rickenbacker's influence goes back to the early National days. Adolph Rickenbacker – then spelled Richenbacher – had a tool and die shop near National, and was contracted to produce metal bodies and resonator cones for National guitars, ukuleles and mandolins.
Price: $925 CAD
This instrument has sold
MORE

→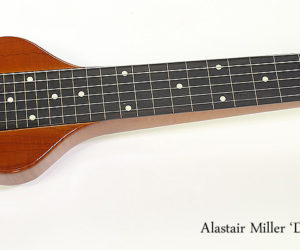 Alastair Millar builds various types of acoustic and electric guitars, including the lap steel, in his Toronto workshop, after working at DeJonge guitars.
Price: $1500 CAD
This instrument has sold
MORE

→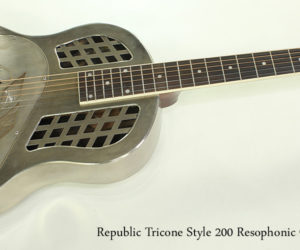 The Republic Tricone Style 200 is a reproduction of the original 1920s National tricone, built as the guitarist's entry into the volume wars.
Price: $1149 CAD
MORE

→