Carbon Fiber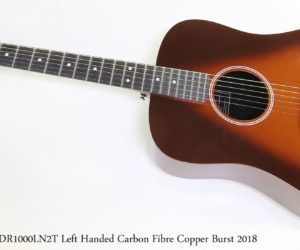 Rainsong H-DR1000LN2T Left Handed Carbon Fibre Copper Burst 2018
Price: $2500 CAD
MORE

→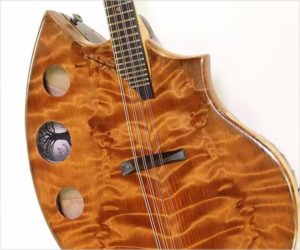 This Shellback Mandolin uses a surprisingly wide range of materials. The top is nicely figured Redwood, and the shellback – based on the Fibonacci spiral found naturally in many shells – is made of Cherry veneer with a Spruce center point. The side rims are Maple, with Wenge, Ebony and Spanish Cedar for the neck joint. The neck itself is birds-eye maple with a Padouk center strip and Ebony for the fingerboard.
Price: $2599.99 CAD
This instrument has sold
MORE

→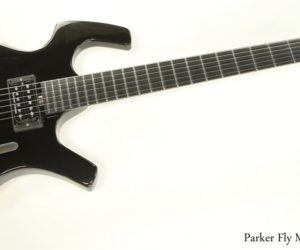 The Parker Fly Mojo is a bolt-on neck version of the 1993 Parker Fly, using carbon fibre on wood and humbucking pickups paired with active piezo bridge elements. Founded in 1993, the Parker company and its designs are the result of a collaboration in New York between luthier Ken Parker and Larry Fishman, who has done an enormous amount of solid work in advancing piezo transducer technology. Fishman currently holds over 30 patents in that area. In 2004, the company
Price: $1599 CAD
MORE

→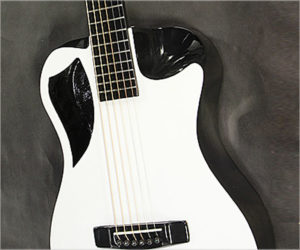 For as long as musicians have been travelling, portability has been an issue. Journey Overhead travel guitars combine a number of unique features, some patented, to deliver a professional quality guitar in an easily transported package. It comes with its own carry-on luggage! At The Twelfth Fret we've carried Journey Overhead guitars for several years and they have consistently impressed us. Built using carbon fiber, the guitar is delivered with an airline carry-on size bag, is ready to play in under a minute, and can be packed away again in seconds. Most importantly, tone and playability are not sacrificed to gain this capability.
Price: $1625 CAD
MORE

→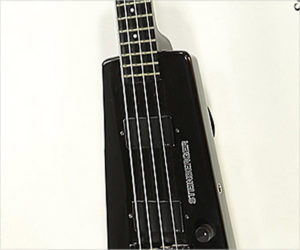 Here we have a Steinberger XL2 Headless Fretted Bass, dating to 1984 and built at the Steinberger shop in Newburgh, New York. It uses the unmistakable headless design based on the L2 and is made of graphite reinforced epoxy with some plastic components (the top). The pickups are by EMG. It is in overall very good, original condition though – as is common with these instruments – the plug-in leg rest is missing. Fret wear is minor and it's very comfortable to play, with a tight focused tone even acoustically. 
Ned Steinberger came from a fine arts background, focusing on sculpture, to create highly influential instruments, particularly the headless guitar and bass.
Price: $3499 CAD
This instrument has sold
MORE

→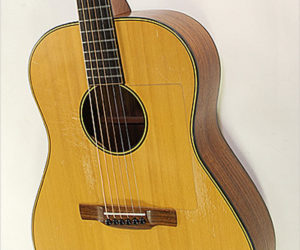 Robert Laughlin has been building guitars, mandolins and related stringed instruments in Vancouver,  British Columbia since 1977.   He started building following a night course run by Bill Lewis, who went on to found Luthiers Mercantile. He has since built hundreds of instruments and has developed a unique body style for his guitars; he also offers Mandolins, Octave Mandolins and Celtic Bouzoukis.
Here we have a Laughlin Concert model steel string guitar built during 1983. Its body design is a bit smaller than a dreadnought, and is built with a Sitka Spruce top and Indian Rosewood for the back, sides, headplate and bridge with Mahogany for the neck and Ebony for the fingerboard. A Carbon Fiber rod was built into the neck for stiffness without weight.
Price: $1499.99 CAD
This instrument has sold
MORE

→