Cedar Top
Ramirez 2NE CWE Cutaway Classical Guitar with RMC MIDI pickup, 2017
Price: $2750 CAD
This instrument has sold
MORE

→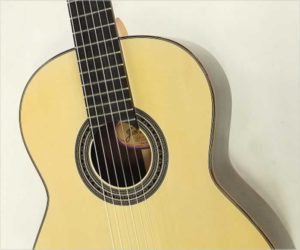 The Ramirez SP, now the Semi-Professional model, bridges the 'Estudio' and 'Handcraft' classical guitars and is intended for the accomplished student player about to move to professional status. Like other 'Estudio' models, the Semi-Professional is partly built in the city of Madrid at the Ramirez shop – it's worth noting that Madrid prohibits spray finishing and so that type of finishing is done at shops outside the city limits.
Price: $3499 CAD
MORE

→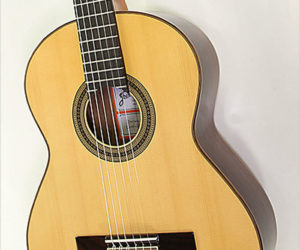 The Ramirez RA model offers a performance grade instrument in a low priced format with a sophisticated bracing pattern based on the Ramirez 130th Anniversary model. This model is available in solid Cedar (RA) or solid Spruce top (RA -A for Abeto), using laminate Rosewood with a dense African mahogany core for the back and sides, an ebony fretboard and solid rosewood bridge.
Price: $1599 CAD
This instrument has sold
MORE

→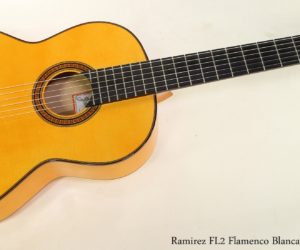 The Ramirez FL2 is a traditional Flamenco Blanca model, built to provide brilliant, percussive and loud rhythms at brisk tempos. This model, and its new replacement the Estudio Flamenco are the only 'Student' Flamenco guitars offered by Ramirez.
Price: $1950 CAD
MORE

→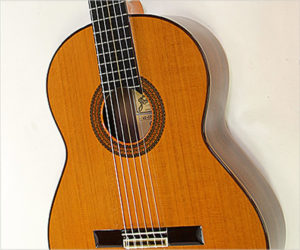 The Ramirez 1a Especial model was conceived by the late José Ramirez IV for those looking for a more modern sound with a less robust bass than the original Ramirez 1a (now called the 1a Traditional, or in the Spanish spelling 1a Tradicional).
Price: $4500 CAD
This instrument has sold
MORE

→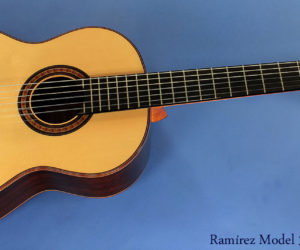 Based on the of the 1990s model E series guitars, developed from designs conceived by Jose Ramirez III, Amalia Ramirez created the 2 NE and 3 NE models as an affordably priced, all-solid-wood instrument for the serious student of classical guitar.
Price: $2250 CAD
MORE

→