Collings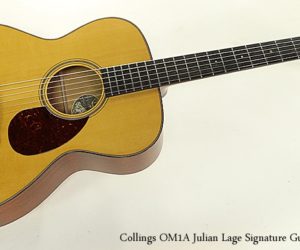 Collings OM1A Julian Lage Signature Guitar, 2018
MORE

→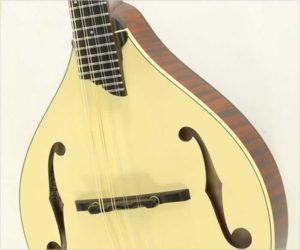 This Collings MT, built during 2018 in Austin, Texas, features a custom Blonde finished, Engelmann Spruce top that very nicely matches its binding. An Eastern Flamed Maple for the carved back and sides, and Ebony for the fingerboard, bridge and head plate. The metal hardware is nickel plated. Collings is now using a combination of highly skilled hand fret work and PLEK system levelling, with a very positive result.
Price: $2650 CAD
MORE

→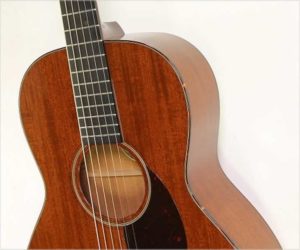 The Collings 001 is based on a very traditional design that's been a standard for over a century, and this example is built with Mahogany for the top, back and sides.  This fine guitar was built in Austin, Texas during 2012. Like every Collings we've seen, the build quality is exceptional, with excellent playability and great tone. It is good condition, and we'd rate and price it higher except that there is some subtle finish marking, visible only from close up – from more than a foot away, it's nearly impossible to see it and doesn't really show in the photos. 
Price: $3450 CAD
MORE

→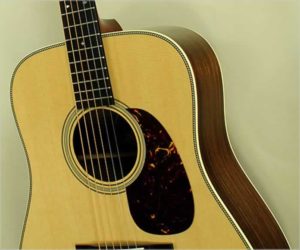 The Collings D2H square-shouldered 14-fret dreadnought is the based on most popular steel-string acoustic guitar body shape in the world. The Collings version combines impeccable craftsmanship, great looks and a tone tailor suited for hard strummers and bluegrass flatpickers.    Collings build quality is exceptional – it's hard to imagine how much better built or finished an instrument could be. 
MORE

→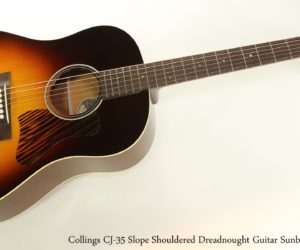 The Slope Shouldered Dreadnought appeared early in the development of the steel string guitar, and the Collings CJ-35 is an expression of just how good this design can be when built by a master.
MORE

→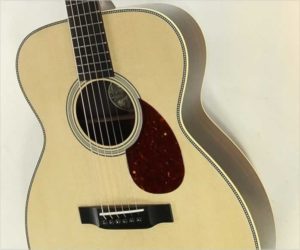 OM' stands for "Orchestra Model," but 80 years after this body shape was first designed it has become the most popular 14-fret model with fingerstyle guitar soloists who choose to play on steel strings. Yet flatpickers also find it appealing, and when the graceful cutaway is added these OMs are often used by lead players who routinely explore all 20 frets much as they would on an electric guitar. The compact body shape makes the Collings OM equally easy to handle onstage or when sitting on the couch, and the relatively shallow body (barely over 4 inches deep) results in balanced tone and an immediate response."
MORE

→