Composite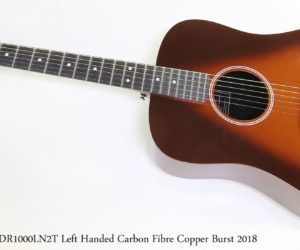 Rainsong H-DR1000LN2T Left Handed Carbon Fibre Copper Burst 2018
Price: $2500 CAD
MORE

→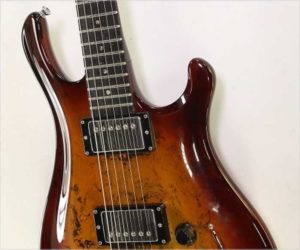 The Flaxwood Rautia is an innovative instrument built in a small town in Finland. What makes it unusual is the use of shattered wood with other composites, and injection molding it. They have named the material, and the company, Flaxwood. Our observation has been that composites often have a variety of shortcomings, but Flaxwood seems to have addressed many of them.
Price: $1300 CAD
This instrument has sold
MORE

→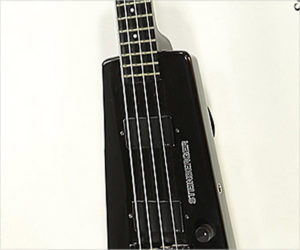 Here we have a Steinberger XL2 Headless Fretted Bass, dating to 1984 and built at the Steinberger shop in Newburgh, New York. It uses the unmistakable headless design based on the L2 and is made of graphite reinforced epoxy with some plastic components (the top). The pickups are by EMG. It is in overall very good, original condition though – as is common with these instruments – the plug-in leg rest is missing. Fret wear is minor and it's very comfortable to play, with a tight focused tone even acoustically. 
Ned Steinberger came from a fine arts background, focusing on sculpture, to create highly influential instruments, particularly the headless guitar and bass.
Price: $3499 CAD
This instrument has sold
MORE

→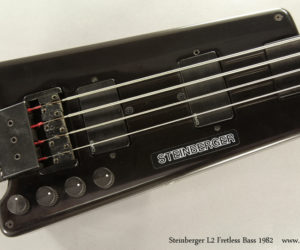 This 1982 Steinberger L2 Fretless Bass, number 466, is in great condition, with all the parts. As a fretless, it is not a conversion, but a factory fretless model. It has two EMG active pickups and four controls. It uses double ball end strings, and features the breakthrough bridge and tuner tailpiece.
Price: $2200 CAD
This instrument has sold
MORE

→