Gold Tone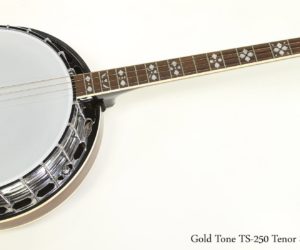 Gold Tone TS-250 Tenor Special Banjo
Price: $1539 CAD
MORE

→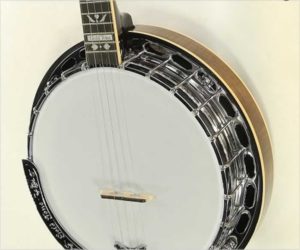 The Gold Tone OB-250 has everything needed to produce THAT tone: a sand-cast bell brass flathead tone ring, a cast one-piece resonator flange circling a multi-ply maple rim with twin coordinator rods and an extra-deep curly maple multi-ply resonator for better low-end response. The curly maple neck has a bound ebony fretboard with hearts & flowers inlay. The bracket hooks even have metric threading to enable finer tension adjustment. "
MORE

→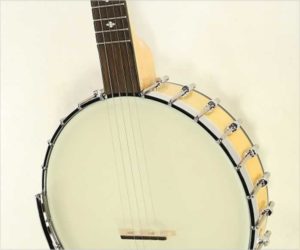 The Gold Tone MM-150 half-inch-thick maple rim carries an authentically-designed Whyte Laydie-style scalloped three-piece brass tone ring under an eleven-inch Remo Renaissance head. Premium parts include a comfortable maple neck, rosewood fingerboard with snowflake inlays and a frailing scoop, vintage Fairbanks-style headstock design, planetary tuners, Vega-style armrest, and No Knot tailpiece. The MM-150 is completely set up at the Gold Tone Factory.
Price: $939 CAD
MORE

→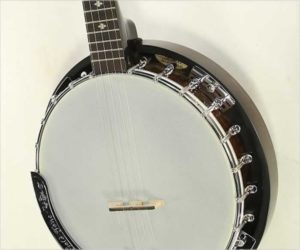 The Gold Tone CC-100R is a newbie player's dream come true. It is the only modestly-priced full-featured banjo that comes with a maple neck with a two-way adjustable truss rod and separate rosewood fretboard, a hard-rock maple rim with twin coordinator rods, and it's CONVERTIBLE! The natural-blonde finished CC-100R has a resonator that's easily removed for true openback playing, helping new players become comfortable with different playing styles with just one banjo. Gold Tone's superb factory setup in Florida further adds to the CC-100R's value.
Price: $759 CAD
MORE

→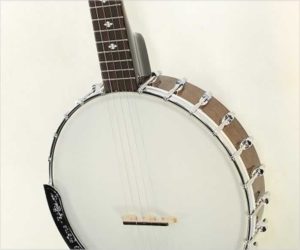 A Gold Tone mainstay for decades, over twenty-five thousand Cripple Creek banjos have been sent into Banjoland to bring happiness to pickers around the world. The Gold Tone CC-100 Plus Cripple Creek outclasses all other comparably-priced banjos with its hard maple neck and rim, black-bound real rosewood fretboard (easily re-fretted), dual coordinator rim rods, curly maple headstock veneer, straight-line tailpiece, brass rod tone ring, two-way adjustable truss rod and low, comfortable string action. It is completely set up at the Florida Gold Tone factory by our skilled luthiers.
Price: $699 CAD
MORE

→
The popular Gold Tone CC-50RP has been the openback banjo of choice for thousands of beginning players for many years. The CC-50RP adds a full-walled resonator and high quality planetary-gear tuning machines to offer a value-packed first Bluegrass banjo for thousands more. Great sound emanates from the hard rock maple rim topped with a brass rod tone ring. The flangeless CC-50RP converts easily to an open back banjo for exploring clawhammer or folk style playing; just pop off the resonator and mounting brackets and you're done.
Price: $609 CAD
MORE

→