Maple Neck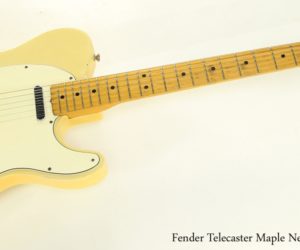 Fender Telecaster Maple Neck Blonde, 1966
Price: $9500 CAD
This instrument has sold
MORE

→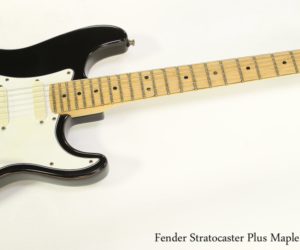 The Fender Stratocaster Plus was one of the key developments following the 1985 sale of Fender by CBS to its management, which didn't include the historic Fullerton plant. The Strat Plus features Lace Sensor pickups, a Wilkinson roller nut and two-post trem bridge.
Price: $1200 CAD
MORE

→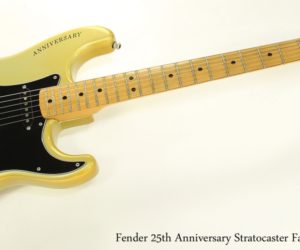 For 1979, the 25th Anniversary of the Fender Stratocaster's 1954 introduction, Fender naturally wanted to release a commemorative model. It was first available in white, then the silver associated with 25th anniversaries, and finally also in a translucent red. Many of the silver finishes have yellowed to a gold colour, as can be seen here.
Price: $1850 CAD
MORE

→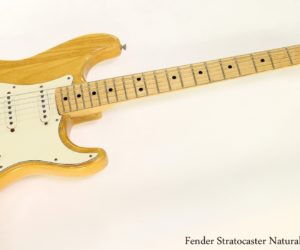 For most of the time since its 1954 introduction, the Fender Stratocaster has been very popular and has been available in a myriad of colours, though natural has not always been one of them. The first versions were often sunburst or translucent white, but automotive based colour schemes followed quickly.
Price: $1850 CAD
This instrument has sold
MORE

→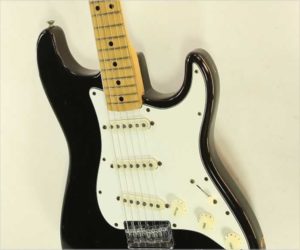 This Fender Stratocaster guitar features the classic finished one piece Maple neck, with the new from 1971 3-bolt MicroTilt neck and hex-key 'Bullet' truss rod adjuster at the head. The MicroTilt and Bullet adjuster are extremely practical features, allowing rapid adjustments to the guitar's setup, without disassembling it. Many earlier Fender models have damaged pickguards from truss rod adjustments with the neck on – a flat screwdriver would frequently be used and dig into the pickguard.
Price: $2850 CAD
MORE

→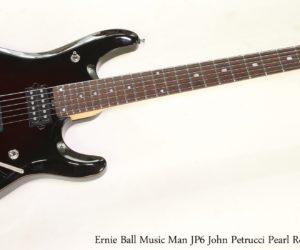 The Ernie Ball Music Man JP6 John Petrucci model is a very well designed and built guitar, with direct links back to Leo Fender's work – Leo was a silent partner in what became Music Man, silent due to a 10 year no-competition clause in his sale of the Fender company to CBS in 1965.
Price: $1599.99 CAD
This instrument has sold
MORE

→