Metal Body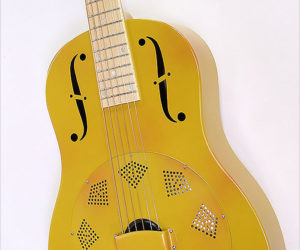 National Triolian Polychrome 'Palm Yellow' Resophonic Guitar, 2010
Used
Price: $2,499.99 CAD
This instrument has sold
MORE

→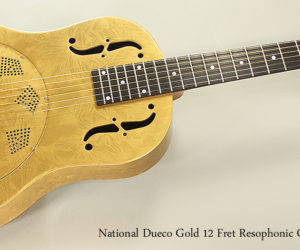 Here is a brand new National Dueco Gold in the 12-fret configuration. Like all Nationals, it is extremely well built and the tone and finish are fantastic.
New
Price: $4,849.00 CAD
MORE

→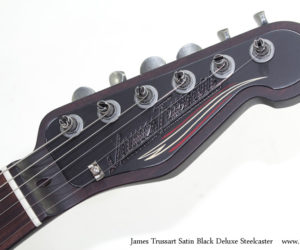 The James Trussart Satin Black Deluxe Steelcaster is reminiscent of the Fender Telecaster Thinkline, with the distinctive body and headstock shapes, hollow body with one F-hole, and the longer pickguard.
New
Price: $3,899.00 CAD
This instrument has sold
MORE

→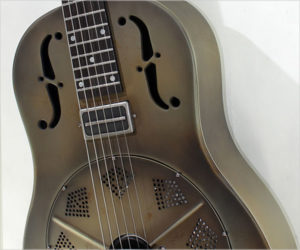 Based on the very successful NRP, the National Resophonic NRP B Deluxe Rust features a new Rust finish, and a brand-new pickup from Jason Lollar. This pickup is based on the late 1930's Gibson Charlie Christian pickup, but in a smaller and more standardized mount.
New
Price: $3,989.00 CAD
MORE

→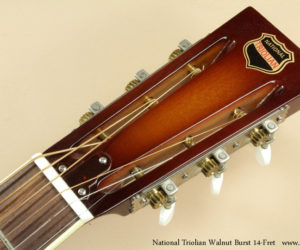 The National Resophonic company presents the Triolian, featuring a steel body with walnut burst finish and a single cone. The National Resophonic Triolian is available in original style 12 fret or 14 fret necks, these guitars produce a full, rich and lush vintage tone.
New
Price: $3,489.00 CAD
MORE

→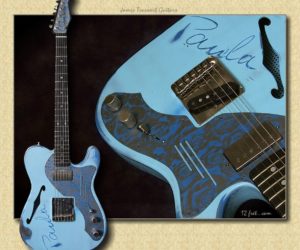 OK … so why the heck does a guy like me who comes from an acoustic guitar building background and has inhaled enough exotic sawdust to bury a small subdivision … absolutely LOVE these all metal electric guitars?
New
This instrument has sold
MORE

→