Instruments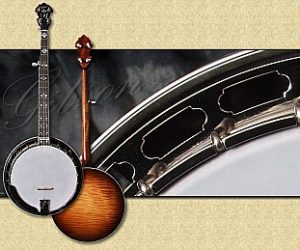 Check out the elegant Gibson Earl Scruggs Mastertone Banjo!
New
This instrument has sold
MORE

→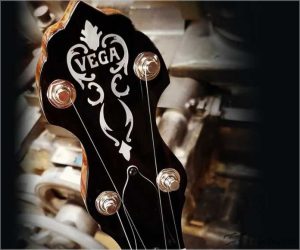 The Vega Tub-ba-phone banjo is unquestionably one of the most unique banjos in the history of this young and growing instrument. Touted by some as the ultimate banjo tone, it is prized for its full, round and yet sparkling tone and for its depth, responsiveness and power. For years only affluent collectors could afford Tu-ba-phone banjos made early in the 20th century and anyone who wanted one would search and pay premium prices for these coveted instruments. Those days are gone. The new Vega No.2 Tub-ba-phone is the first of a new breed of traditional style banjos that offer all the dynamics, sparkle, power, depth, full tone and more.
New
Price: $5,199.00 CAD
MORE

→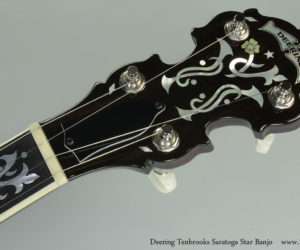 The Deering Tenbrooks Banjo:the Saratoga Star shares all of the upgraded hardware and unparalleled Tenbrooks tone ring from the Rüetschi Bell Foundry, but features a highly flamed maple neck and resonator. Most players agree that a maple neck and resonator add a subtle degree of brightness and clarity to the overall tonality of a banjo. While the Tenbrooks Legacy is a very powerful instrument that will be heard within any band mix, it also has a slightly rounder overall tonality. The Tenbrooks Sarasota Star was developed for the professional who wants slightly more edge with a brighter tone!
New
Price: $11,439.00 CAD
MORE

→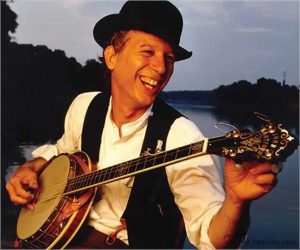 For the John Hartford Model, Greg Deering's years of experience with various woods combined with John Hartford's research into the design of vintage banjos culminated in the idea of using a "Grenadillo tone-ring" made from a wood used on marimbas. This unique tone-ring is mounted on a three-ply maple rim with a zinc flange to create lighter weight (8 lbs instead of 11or 12) banjo; a very good choice for bluegrass as well as other styles! The Hartford sounds like a vintage pre-war banjo when new but also as it ages, it "plays-in" like a violin and gains in volume and presence the more it is played. We've seen it out-do even the best bronze tone-ring banjos in jam sessions!
New
Price: $5,389.00 CAD
MORE

→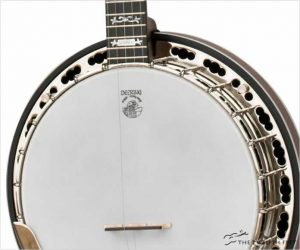 The Deering Sierra Tenor Banjo is the most popular tenor banjo in the Deering line. Greg Deering says it best … "No one can buy a better banjo! They could buy a fancier one but not a better one.  Irish Tenor banjos have the shorter 17 fret neck for a brighter, snappier sound. The Sierra 17-fret tenor has our professional -06- bronze tone ring and you get all the most important features that affect the tone and playability at an economical price.
New
Price: $3,639.00 CAD
This instrument has sold
MORE

→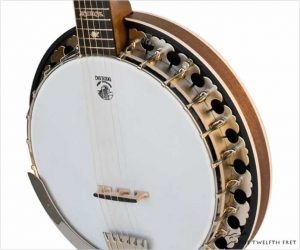 This Deering Boston 6 String Banjo makes an ideal recording instrument. It's lighter in weight due to the innovative steel rim construction that you can also find in Deering's Boston 5 string banjos. In the B-6 this creates excellent note distinction, clarity, and sparkling crispness making it one of the all time favorites.
New
Price: $2,089.00 CAD
This instrument has sold
MORE

→