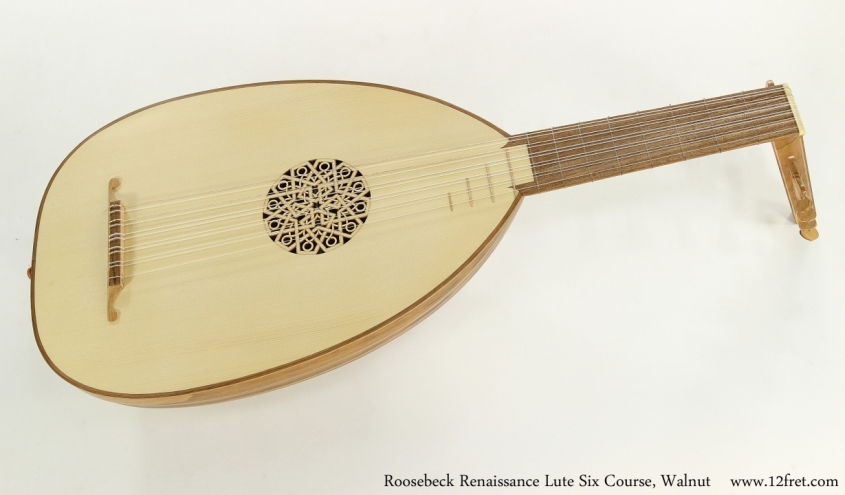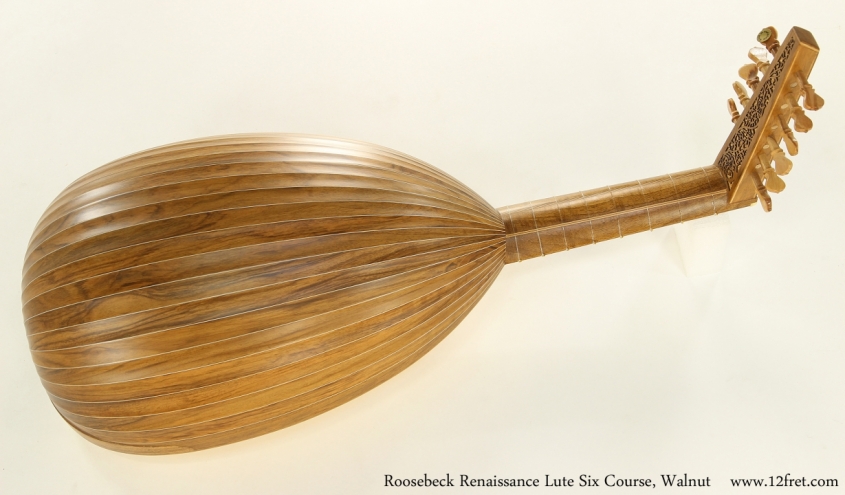 We've received shipments from Mid-East Instruments including the Roosebeck Renaissance Lute and Baroque guitars!
The Renaissance Lute is an interesting instrument, and there is a fair amount of music written for it; it was a common instrument for non-liturgical music starting in the Medieval period until the late Baroque.
However, reasonably priced, historically accurate and well built examples can be hard to find. The Twelfth Fret is pleased to offer the Roosebeck Renaissance Lute from Mid-East.
This Roosebeck Renaissance lute is a 6 course model, featuring a bowl constructed of 25 fluted Sheesham staves, and with a 600mm scale length. In comparison, concert classical guitars have a scale length of 650 to 660mm. The top is Spruce, while the neck, bowl, nut, bridge, and end pin are built of Sheesham, The peg box is Sheeshamand Lacewood. The frets are formed in the traditional manner – tied on – but are nylon line (guitar string) rather than gut. Sheesham, technically Dalbergia Sissoo or North Indian Rosewood, is used rather than Rosewoods to avoid export issues.
A nicely padded gig bag is included with the Roosebeck Renaissance Lute – it looks remarkably like a Hurdy-Gurdy, Vielle à Roue or penguin case – along with a basic primer to playing the lute.
---
Price: $1,089.00 CAD
Model: 6-Course Renaissance Lute
Year: Current
Finish Satin
Class: New
Serial Number: N/A
Country of Origin: Pakistan
Condition: Brand New
Date Posted: 29/10/2018
---
---
Including original Gig Bag case
Instrument Weight: 1.75lbs .8kg
Scale Length: 23.62in 600mm
Nut Width: 2.12in 53.85mm
Mid-East Website
Contact The Twelfth Fret Regarding This Item