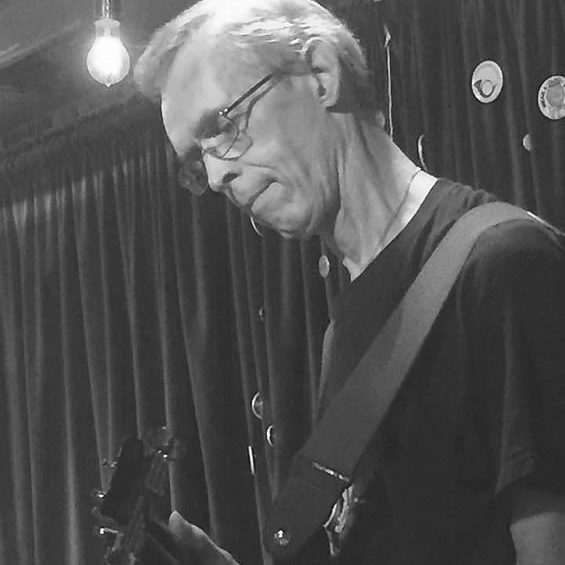 Ed Kopala
Expertise in classical and jazz.
Ed Kopala | Teacher | Music School Director
Leading the teachers at The Twelfth Fret School of Music, Ed Kopala has been teaching guitar for over 30 years. He studied classical guitar with Ted Lebar and Norbert Kraft and received his Grade 10 Level Royal Conservatory for classical guitar in 1980.
He has also studied jazz, performed or recorded with numerous rock and R&B bands and still performs occasionally backing up singer/songwriter Gayle Ackroyd.
Ed's teaching approach during lessons involves establishing good fundamentals with an individual approach for pop and improvisation.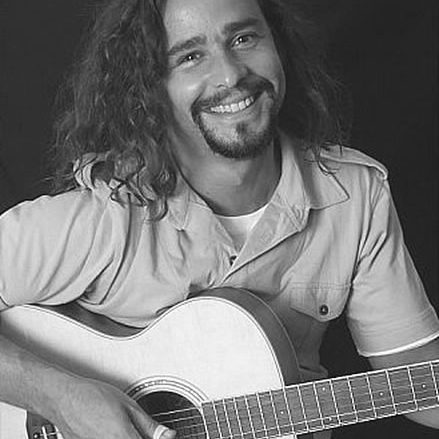 David Martin
David currently writes and performs music for solo acoustic and classical guitar which features a strong emphasis on fingerstyle techniques and various altered tunings.
David Martin | Teacher | Classical - Acoustic - Fingerstyle
David Martin began playing guitar at the age of 11. Initially concentrating on rock and pop music, he quickly formed local garage and basement bands with friends, and played his first bar gig at the age of 14.
David continued his studies at the Royal Conservatory of Music in Classical Guitar and Harmony, and later majored in Composition and Performance at Boston's Berklee College of Music where he was the recipient of Berklee's 1991 Achievement Scholarship.
David currently writes and performs music for solo acoustic and classical guitar which features a strong emphasis on fingerstyle techniques and various altered tunings.
David teaches in a relaxed atmosphere and likes to tailor lessons to each student's goals and individual musical interests. A primary focus on the fundamentals of music, as well as "what the student enjoys about playing the guitar" are at the core of his approach.
Lessons can range from advanced harmony and composition techniques, to the latest hit songs on the radio, to a beginner's first chords and anything between.
---
G.W. Barry Modified Concert Guitar
The G.W. Barry OM Koa Guitar
Demo Waterloo WL-K Southwest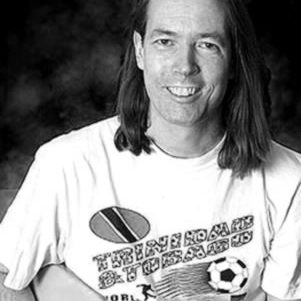 Scott Cassells
Scott Cassells | Teacher | Jazz Guitarist
Scott's goal as an instructor is to teach the fundamentals of music through songs that inspire his students to grow as musicians. He caters to the personal interests of each individual's musical taste and provides a strong foundation of skills and theory that will help his students achieve their goals.
Scott started playing at the age of 12, taking classical guitar lessons with Tom Duffin. In addition to graduating with honours from Humber College's Jazz program, Scott has studied with musician/ author Ted Greene. Scott has recorded and plays locally with different groups showcasing various styles of music – Rock, Jazz, Classical, and Country.
He appeared in Guitar Player Magazine's spotlight feature Aug 1993.
"Scott Cassells is a terrific prog-fusion player with a Teflon-smooth melodic style admirable technique, and a treasure chest of tones."~ SpotLight, Miller Freeman Publications.
Guitar Solo / Suhr Badger Fun
Graffiti Farm / Instrumental Guitar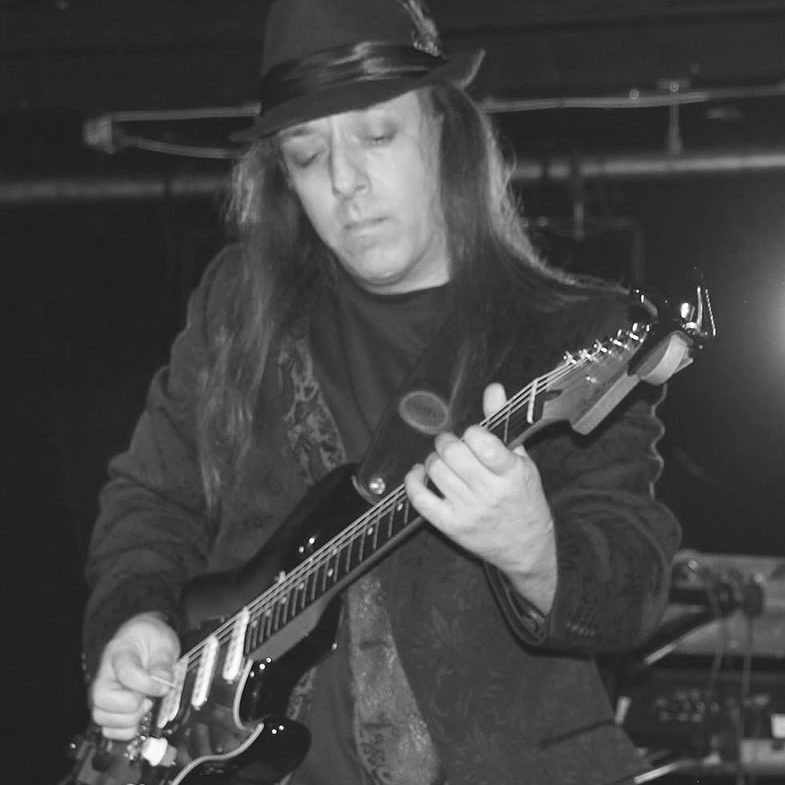 Ed Bernard
Comprehensive instruction on guitar, violin/fiddle, mandolin and banjo.
Ed Bernard | Teacher | Guitar • Violin / Fiddle • Mandolin • Banjo
Ed Bernard is a multi-instrumentalist and composer born and raised in Toronto Canada. At age 14, Ed was featured performing solo guitar on the popular TV show, The New Music. Within a few years he was busy touring across North America with a variety of artists, playing to thousands of people.
Eventually tiring of the road, Ed started his own studio, ED ID Productions. Sessions and lessons were the order of the day as Ed honed his production chops, developing the skills that led to the first, self-titled Druckfarben album. The success of this record led to a live DVD entitled Artifact, produced and mixed by Ed in his studio. Artifact also garnered excellent reviews and showcased Druckfarben as a formidable live act.
Druckfarben followed up the first record with Second Sound in 2014. Ed once again handled the production duties, with many of the album's parts recorded in his studio. Second Sound showed a remarkable growth from the first record, and was eagerly received by fans and critics alike.
2015 saw the release of Transformation by the legendary Canadian prog band FM. The band consists of founding member Cameron Hawkins, drummer Paul DeLong, and violinist Aaron Solomon. Ed played violins, violas, mandolins and sang harmony vocals and is truly honoured to be involved in this project, with a band he has admired for so long. The album was mixed by legendary producer Terry Brown.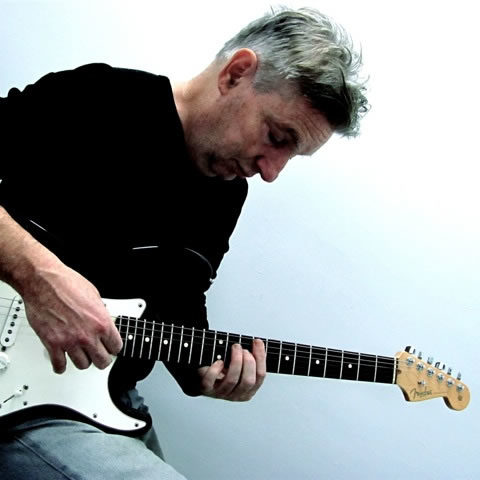 Richard Smyth
Richard Smyth | Teacher | Rock and Blues
Richard Smyth began playing guitar some 30 years ago by lifting pop songs off the radio and applying them in various bands touring Northern Ontario. After moving to Toronto, he was accepted to Humber College's Jazz Program from which he graduated with distinction.
Since that time, Richard's soulful phrasing and limitless improvising skills have kept him in demand as a performer, session player and educator, and lessons from him can be very informative. His soloing is highly melodic, drawing from rock and blues usually with creative arpeggiated or modal sounds. As a matter of fact, Richard's book/CD title "MODEnomics" is one of the best-selling publications our store has ever carried.
Not only is Richard's tasteful playing showcased in the MP3 audio samples below, but his considerable talent as a composer is as well. Check them out!
Visit Richard's Website
---
Richard: The Taylor Classic Single Coil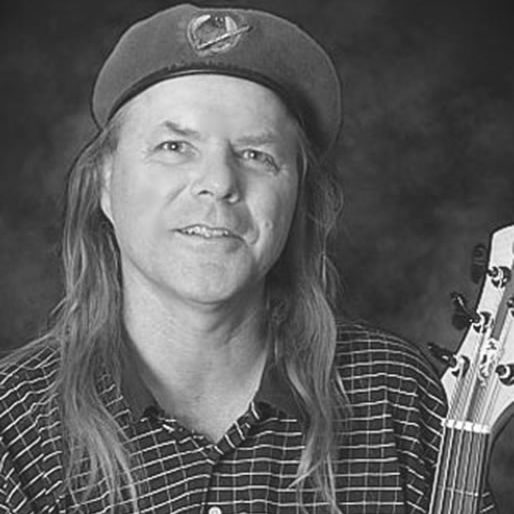 Bob Bilton
Bob Bilton | Teacher | Professional Bassist
Bob Bilton is a professional bassist. He studied music theory with pianist D. Martin Fisher and currently studies from numerous sources.
Bob can be found performing from roadhouse to theatre, and from studio to concert stage.
Enjoy this video recording – a small example of Bob's talents.