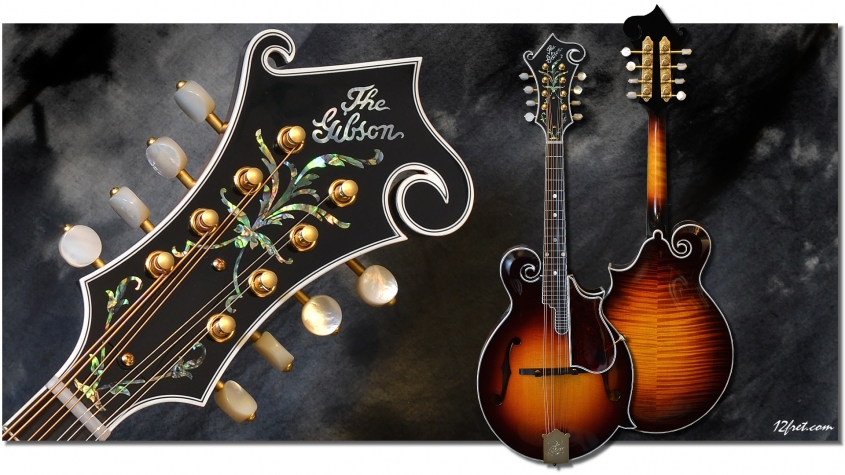 Here is the first Gibson mandolin we have received since the flood in Nashville and this beautiful Fern sounds fantastic!! Below is Dave Wren's original review on the Gibson F-5L Fern.
A virtuoso classical mandolinist and acoustical engineer, Lloyd Loar joined Gibson in 1919, a year after Orville's death. Loar's refinements of Orville's original carving concepts brought about the Master Model F-5 mandolin and L-5 guitar, with tuned tops and backs and the first "f" holes ever found on fretted instruments. The F-5 was quickly judged the finest mandolin ever built!
There have been periods (decades) when I would not have thanked you for a new Gibson F-5 mandolin but for the last fifteen years or so, Gibson have really asserted their dominance in the mandolin market!
The mandolin pictured is a case in point. The craftsmanship, finish, inlay work and materials selection is absolutely premium but more importantly, the sound is quite spectacular!!! This instrument tinkles like wind chimes when played gently but stands on its hind legs and positively roars when you dig in!
Price: $10,000 w/ hard shell case, or $7575 US Dollars (based on 1.32% exchange rate).

NOTE:  Exchange rates change daily.
---
You can preview our videos now on Our YouTube Channel!
You can now Visit our Facebook page!