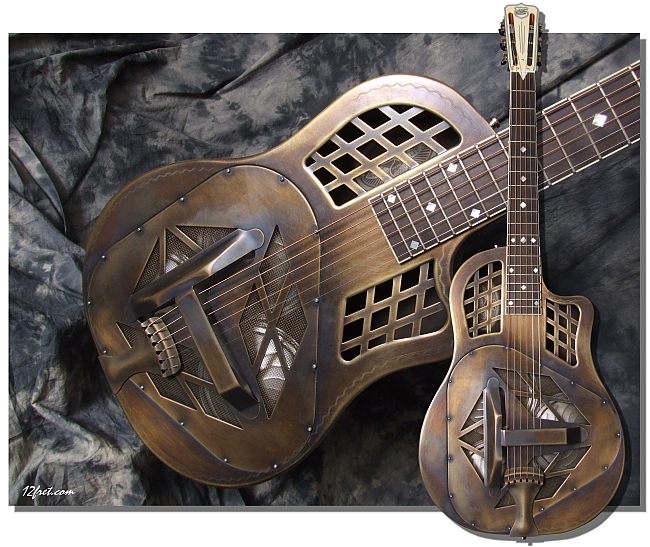 Today we are featuring a beautiful new National 1.5 Tricone. This particular guitar has been special ordered to include the Highlander resophonic pickup system. We don't normally order this guitar with electronics, but we wanted to show that it is an available option.
Here's a quote from our original feature of the standard National 1.5 Tricone:
The National Tricone is patterned after the original instrument made in 1927 with its functional Art Deco industrial design. It is made of brass, highly polished and plated with either bright nickel plating or a custom Antique Brass treatment! The round, mahogany neck has an ivoroid bound ebony fingerboard. The headstock has the National logo inlayed in mother-of-pearl and vintage-style tuners!
To create the Style 1.5 Tricone, a touch of elegance is added to the Style 1, with hand-engraved double-cut lines encasing a wiggle stroke around the front, side, and back edges of the nickel-plated brass body!