Here we have a couple lovely custom open back banjos from Toronto builder Anne Hartman. Both banjos feature curly maple pots with ebony rim caps and curly maple necks with ebony fingerboards. The look of these banjos are both classic and unique at the same time. The red pin stripe on the ebony binding is beautiful and the mother of pearl "Man in the moon, Shooting Star" inlay in the fingerboard scoop of the the fretless provides an elegant dreamy quality.
The five string uses a heavy mass Tubaphone tone ring which increases sustain and improves clarity and balance as you play up the neck. The fretless five string uses a light weight 'Little Wonder' tone ring which provides less sustain and the classic plunky sound perfect for old time playing styles.
Both banjos feature Fraling fretboard scoops, french polish finishes and goat skin heads. The look, sound and attention to detail on these custom instruments are excellent. If you are a fan of the banjo then you should check out these great pieces!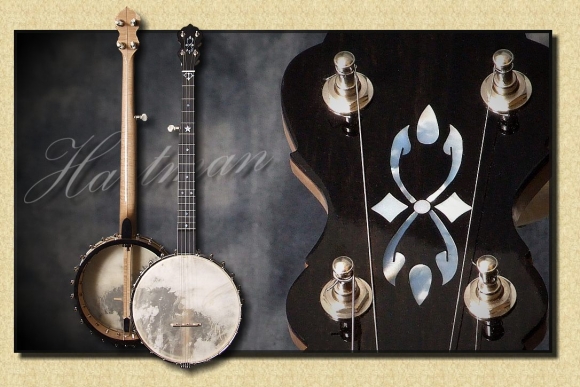 Specifications
Five String Banjo
* 11″ curly maple pot with ebony rim cap
* Bill Rickard Tubaphone tone ring and hardware
* French polish finish
* Anne Hartman bridge
* Goat skin head
* Curly maple neck
* Ebony binding with red pin stripe
*25 3/4″ scale length
* 1 5/16″ nutwidth
* Ebony fretboard
* Neck scoop after the 17th fret
* Bay State style peghead and fretboad inlay
* Waverly tuners
* Adjustable truss rod (adjusts from pot end of neck)
* Hardshell case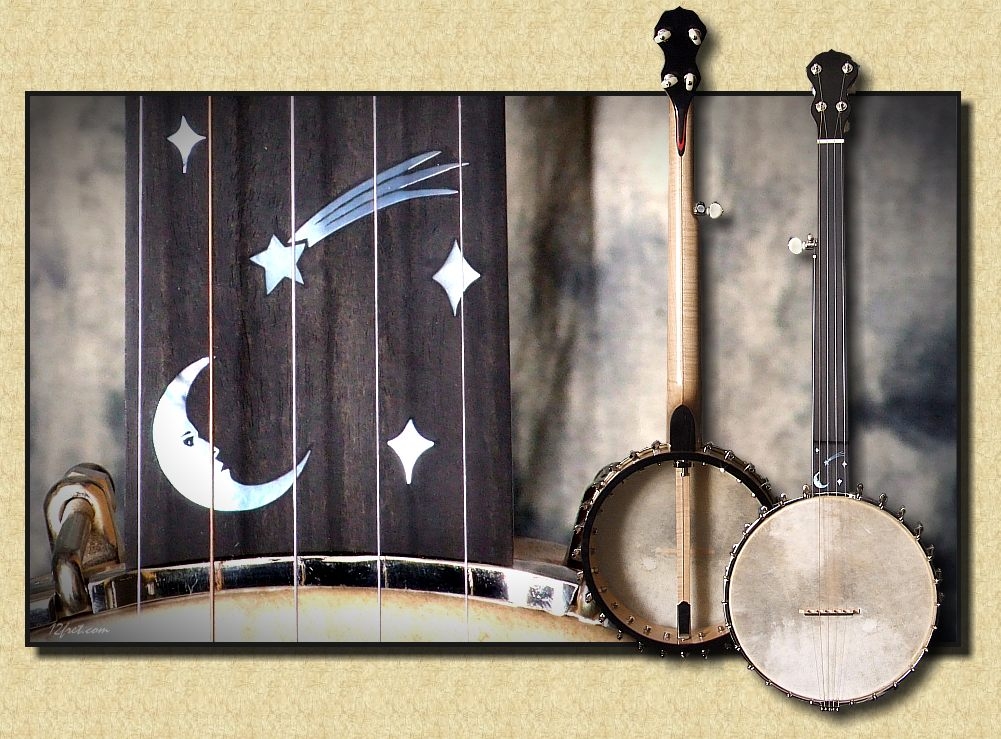 Specifications
Fretless Five String Banjo
* 10.5″ maple pot with ebony rim cap
* Bill Rickard 'Little Wonder' tone ring and hardware
* French polish finish
*Anne Hartman bridge
* Goat skin head
* Curly maple neck
* Ebony binding with red pin stripe
* 23.5″ scale length
* 1 5/16″ nut width
* Fretless Ebony fingerboard
* Carbon fibre reinforced neck
* Fingerboard scoop with mother of pearl inlay
* Ebony back strap with red binding
*Gotoh tuners
* Gig bag