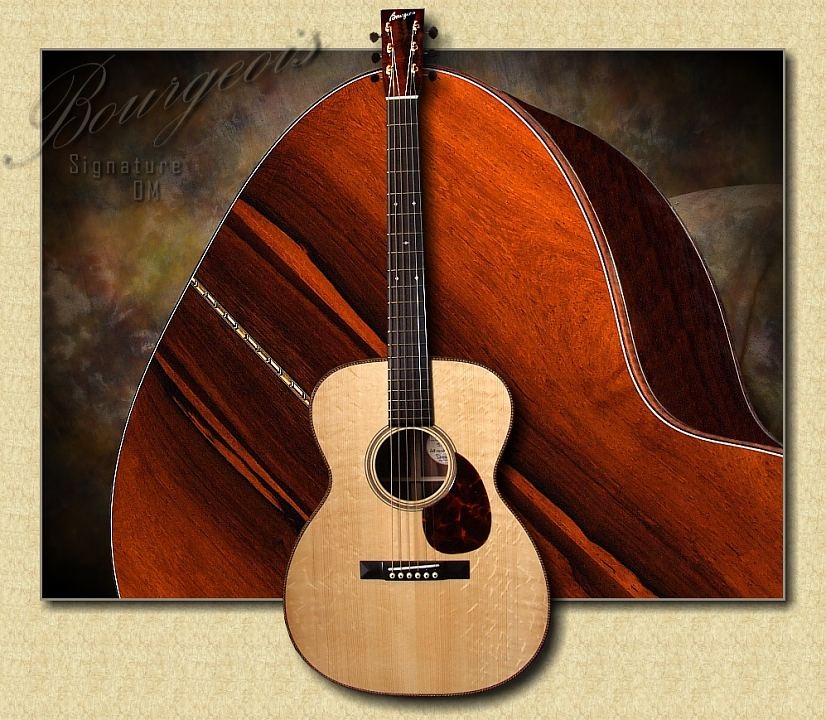 We are proud dealers for Bourgeois Guitars of Maine. We stock around 25  guitars of their most popular models. We can also special order any custom models.
Dana Bourgeois's career began when he built his first guitar in his dorm room at his alma mater Bowdoin College in Maine. Shortly after launching into lutherie on a full-time basis in 1978, Dana received a request from artist Eric Schoenberg to build an OM cutaway in the traditional design. This initiated a decade long partnership with Mr. Schoenberg and was the foundation for Dana's first venture involving the small production of handcrafted instruments.  The C.F. Martin guitar company was engaged in the final assembly of guitars with tops Dana had individually voiced and of a design Dana had personally established.  Over 300 guitars were built in this fashion bearing the Schoenberg label but carrying the signature of Dana's design and sound. Dana was then retained by Paul Reed Smith  guitars in 1990 to spearhead acoustic development for the PRS organization, and later by Gibson guitars to assist in the construction and setup of their new acoustic production facility in Montana.  With this experience and knowledge behind him, Dana went on to establish his own small-production company Bourgeois Guitars in 1995.
Today Dana is considered to be one of the foremost authorities in the world on the voicing, selection and utilization of fine acoustic tonewoods.   Some of the many artists actively performing and recording with Bourgeois guitars include Bryan Sutton, Dan Tyminski (Oh Brother Where Art Thou, Alison Krauss), Ry Cooder, Ricky Skaggs, Sean Watkins (Nickel Creek), Norman Blake and Del McCoury.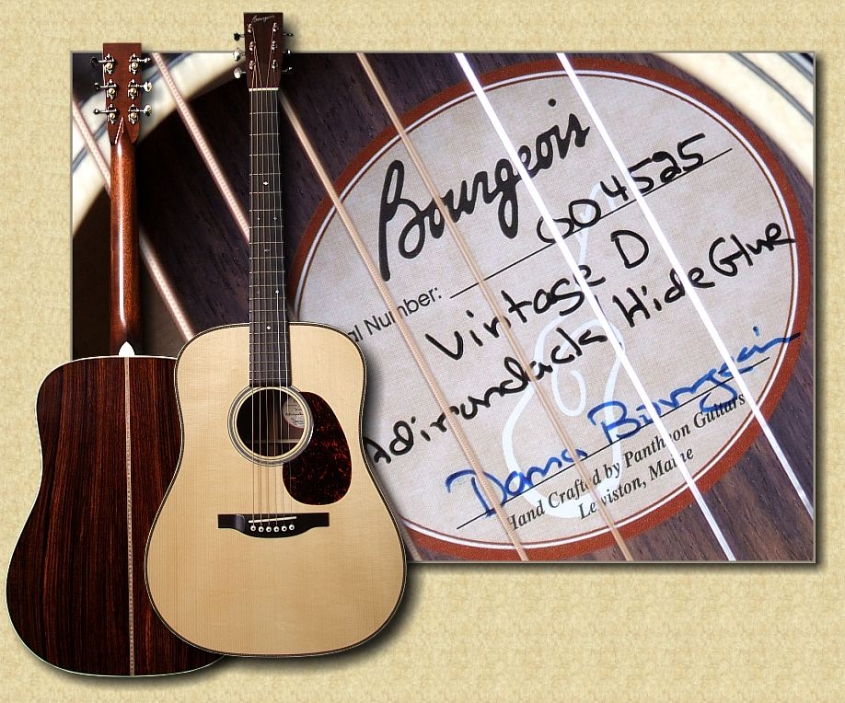 ---
You can preview our videos now on Our YouTube Channel!
You can now Visit our Facebook page!