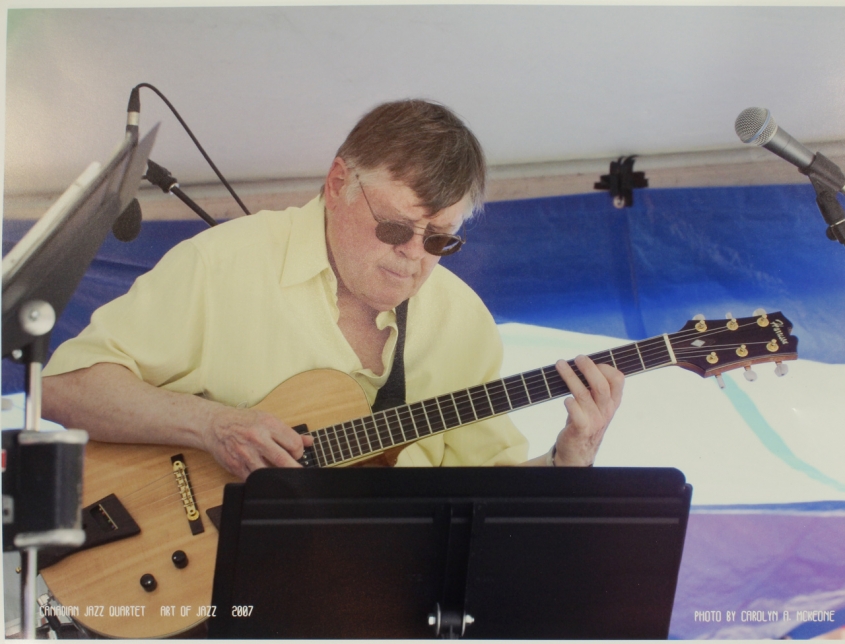 A Gary Benson Memorial 1939 – 2014
Gary Benson was one of Canada's premiere jazz guitarists, in a career covering three decades. A regular backup guitarist for the best vocalists, Gary also worked in bands at the Stratford and Shaw festivals.
Gary founded the Canadian Jazz Quartet in 1989, with Don Vickery on percussion, Frank Wright on vibraphone, and currently Duncan Hopkins on bass. The CJQ released four albums.
As one of our original customers and friend of The Twelfth Fret and it was always great to see Gary Benson – and hear him play. We will certainly miss him and extend our condolences to his family.