It is hard to get better value in an entry level banjo than Gold Tone Banjo's Cripple Creek series. Today we are featuring the CC-100R Plus complete with rosewood fingerboard, mother-of-pearl markers, straight-line tailpiece, armrest, maple resonator, maple neck and brass tone ring. The upgraded stained finish, Planetary tuners and engraved armrest on this new "Plus" model really do add a nice traditional touch to the aesthetics of this instrument!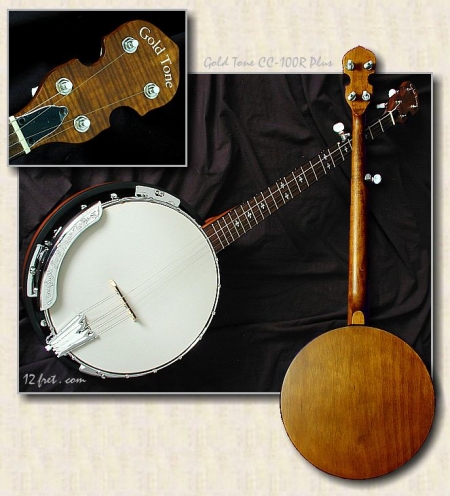 Specifications
* maple neck
* Planetary tuners
* rosewood fingerboard
* mother-of-pearl fingerboard markers
* geared 5th peg
* 2-way truss rod
* brass tone ring
* straight line tailpiece
* maple resonator


Check out Grant's Banjo Setup Q&A

You can preview our videos now on Our YouTube Channel!