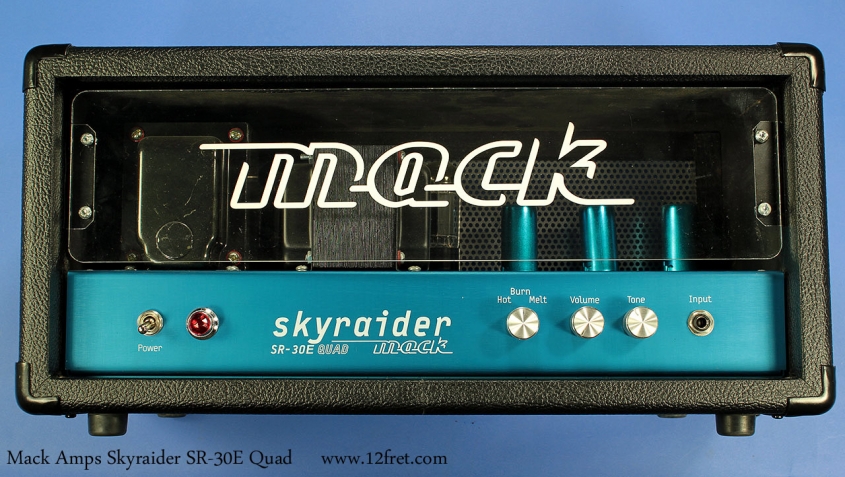 SOLD
Here is a Mack Skyraider 30E Quad. A 30-watt all-tube amp built by Mack Music Systems in Richmond Hill, Ontario.
Clearout price: $689 CAD, $800 off the original price!
This unit is brand new and full warranty; New-old-stock that has recently come to light in our June 1 year end inventory.
We are putting it on Special at well under the manufacturers cost so some lucky player will get a very good buy.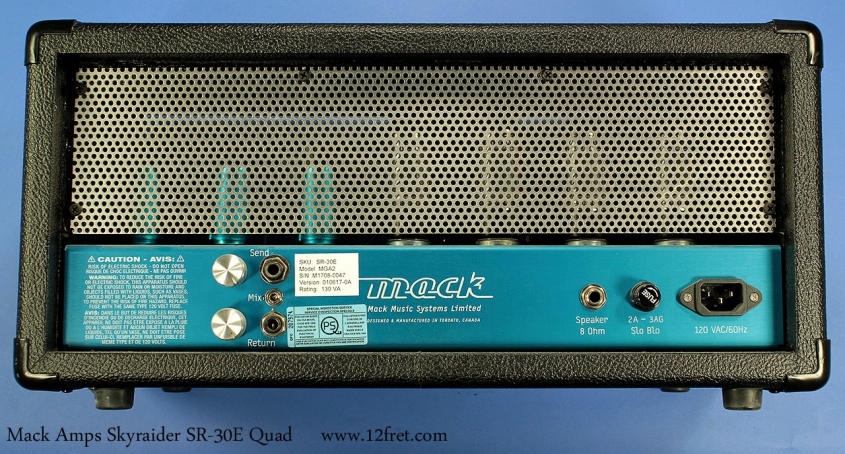 Skyraider specs
•Handmade, hand wired using an eyelet circuit board with Teflon wire and lead-free solder
•Each Skyraider undergoes a 59 point bench test prior to two playing tests
•30 watts
•4 X 6V6 power tubes, cathode biased
•2 x 12AX7 preamp tubes
•Solid state rectification with 'sag' circuitry
•Volume, tone controls
•Character Switch,3 position: Hot, Burn, Melt
•Rugged cabinet finished with black Tolex
•18 ½" W x 8 ½" H x 8 ½" D
•117/120 VAC, 60 Hz
---
You can preview our videos now on Our YouTube Channel!
You can now Visit our Facebook page!