We've received a couple of National M 1 Baritone tricone resonators. What a sound!
One of our customers, John Carroll, put together a few clips with his. Hope you enjoy them!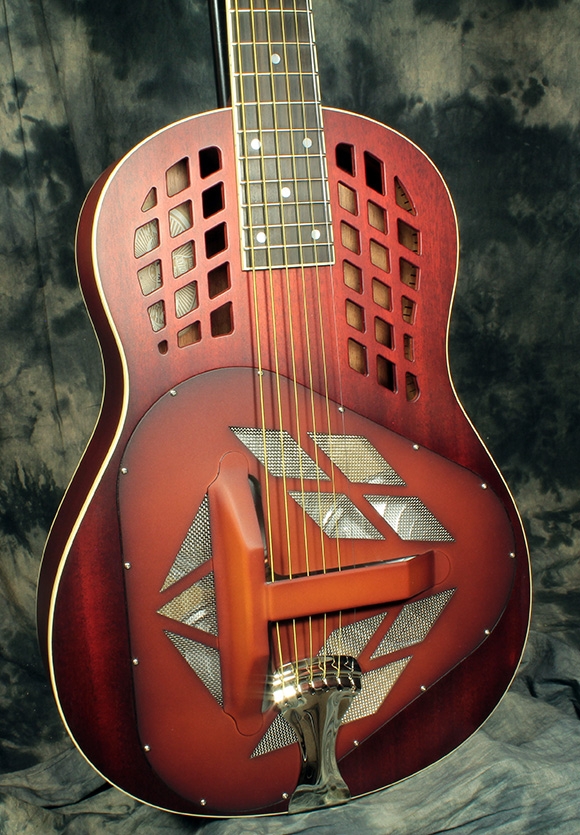 Serial Number
16984
Pricing
The base price for the M1 Mahogany is $3749 Canadian dollars, plus a $355 Canadian upcharge for the Baritone option.
$4104 Canadian dollars, or $3321 US dollars, based on 1.27% exchange rate.
NOTE: Exchange rates change daily!
The National hardshell, archtop case is included.
Neck
Mahogany neck with bound ebony fingerboard. 27″ scale length.
Frets
13 frets to the body, 17 in total.
Body
Manogany laminate body with coated steel resonator cover.
Finish
Mahogany lacquer finish.
Hardware/electronics
National Tri-Cone, strip tuners
Playability/Action
We can set these up to the demands of your playing style.
Case
Original National hard-shell case
Comments
These guitars have an awesome, deep and full sound.
And here are the clips of this guitar, as played and recorded by John Carroll.
For more about John Carroll, visit his website here. Note: this will open in a new tab or window.
Clip 1:

Clip 2:

Clip 3:

Clip 4:

Clip 5:

Clip 6:

Clip 7:

---
You can preview our videos now on Our YouTube Channel!
You can now Visit our Facebook page!