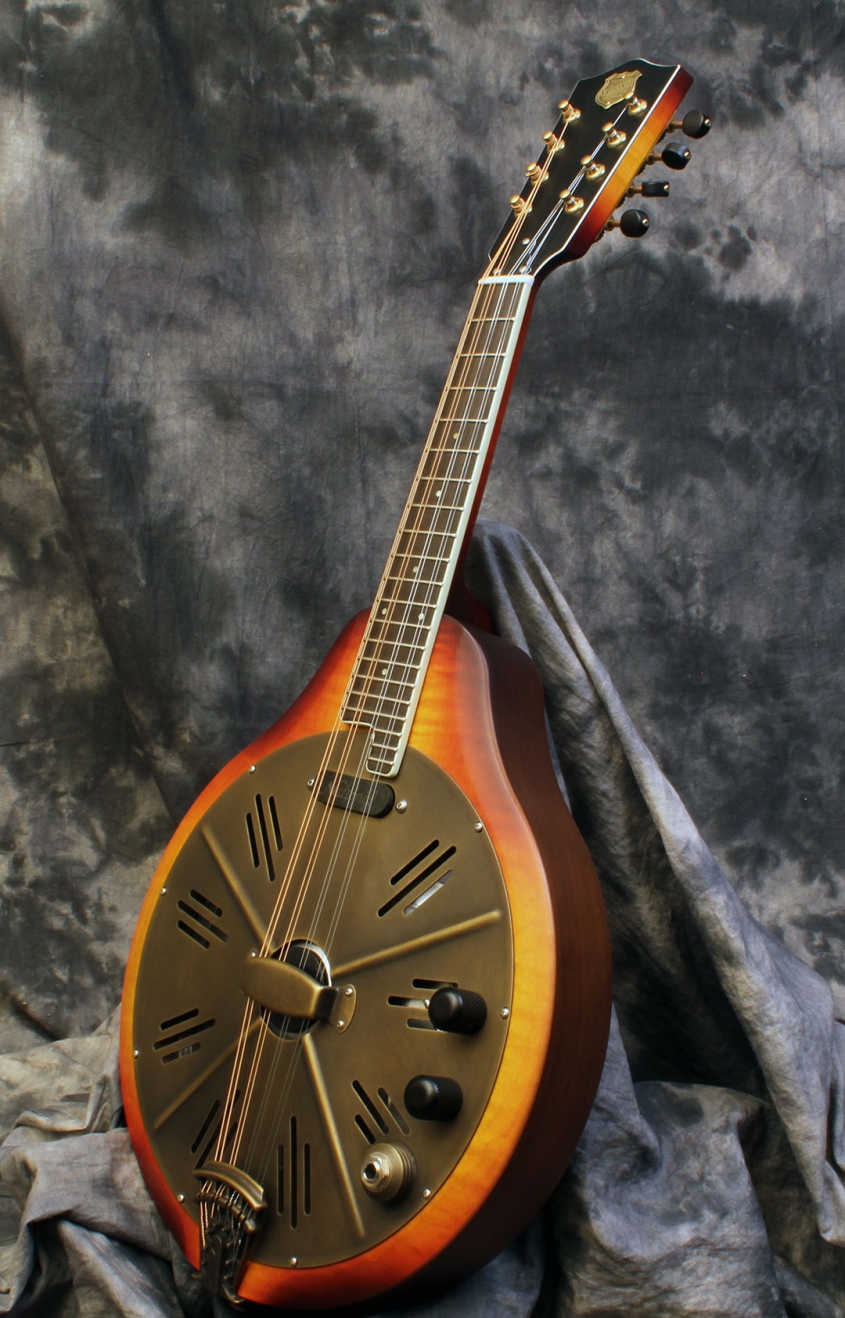 Serial Number
Varies as new. The instrument shown is number 16966.
Pricing
$3389.00 Canadian Dollars, or $2669.00 US Dollars (based on 1.27% exchange rate) including case.
NOTE: Exchange Rates Change Daily!
Neck
Flame maple neck with bound ebony fingerboard. Truss rod.
Frets
Small frets, 20 in total.
Body
Walnut back and sides, curly maple top.
Finish
Sunburst lacquer on maple top and neck, natural on walnut back and sides.
Hardware/electronics
National hotplate pickup with controls. Custom tailpiece and cover in antiqued finish.
Playability/Action
A great playing mandolin that can easily be set up to meet the requirements of your technique.
Case
Hardshell case included.
Comments
The National Electric Resonator Mandolin has the distinct, sweet yet cutting tone of other National instruments, and even without the pickup, this is LOUD!
---
You can preview our videos now on Our YouTube Channel!
You can now Visit our Facebook page!