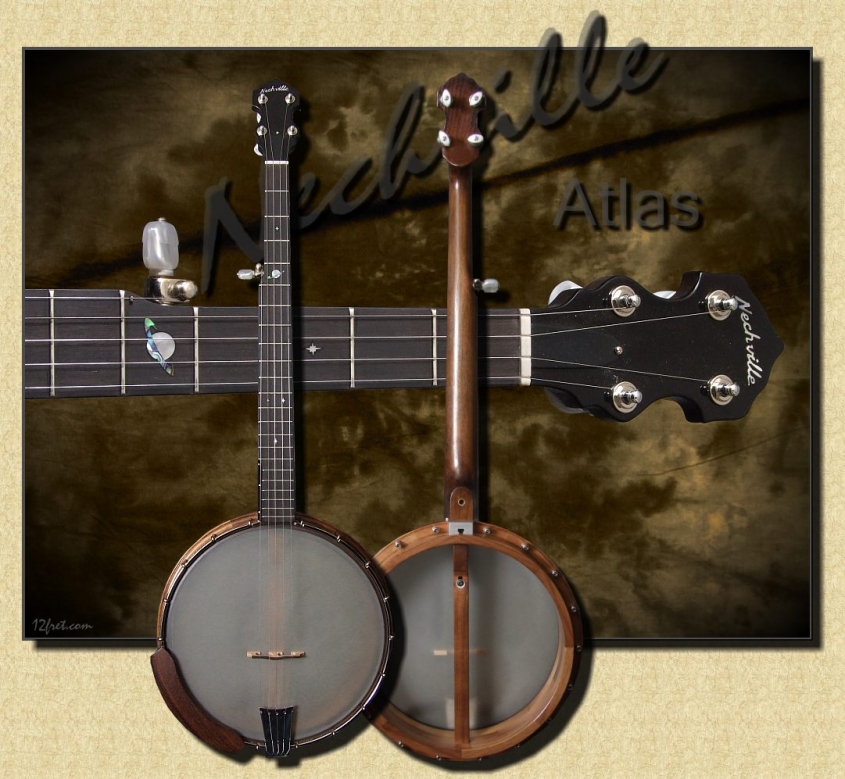 ---
The Nechville Atlas is hybrid banjo with a unique pot and Nechvilles patent pending adjustable neck design. The Walnut block-rim construction and wooden flange give this banjo a earthy appearance and smooth ergonomic feel. The Nechville fraling thumb scoop allows players to double thumb in that sweet spot without losing the top frets common with a typical scoop.
The Cocobolo tone ring has a similar mass to a light weight metal tone ring providing similar sustain with a much warmer timbre. This instrument has the full fat sound of a 12″ pot with added clarity providing great depth, resonance and sustain. The Saturn and Stars inlay and hand rubbed oil finish complete this great looking and sounding banjo!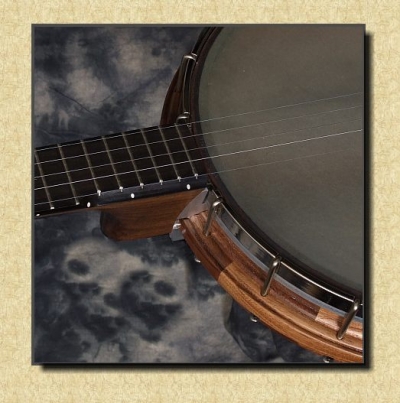 Specifications for the Nechville Atlas Banjo:
* Walnut neck
* Walnut 12″ pot
* Cocobolo tone-ring
* All Walnut block-rim construction
* Fraling thumb scoop
*Removable dowel stick
*Nechville tailpiece
* Nechville patent-pending adjustable neck
* Saturn and Stars inlay
* Renaissance 12″ head
* Hand rubbed oil finish

PRICING INFORMATION FOR THE NECHVILLE ATLAS BANJO:
$2109 Canadian dollars, or $1660 US dollars, based on 1.27% exchange rate.
NOTE: Exchange rates change daily!


---
Check out Grant's Banjo Setup Q&A
You can preview our videos now on Our YouTube Channel!