Created by Wyres Strings, this special blend of oil and PTFE (is a synthetic fluoropolymer of tetrafluoroethylene) is ideal for nut slots, string trees, open machine tuners, electric guitar saddles and whammy bar knife edges.
The luthiers in our busy Twelfth Fret workshop have used Guitar Doctor Lube daily since the early 1990's.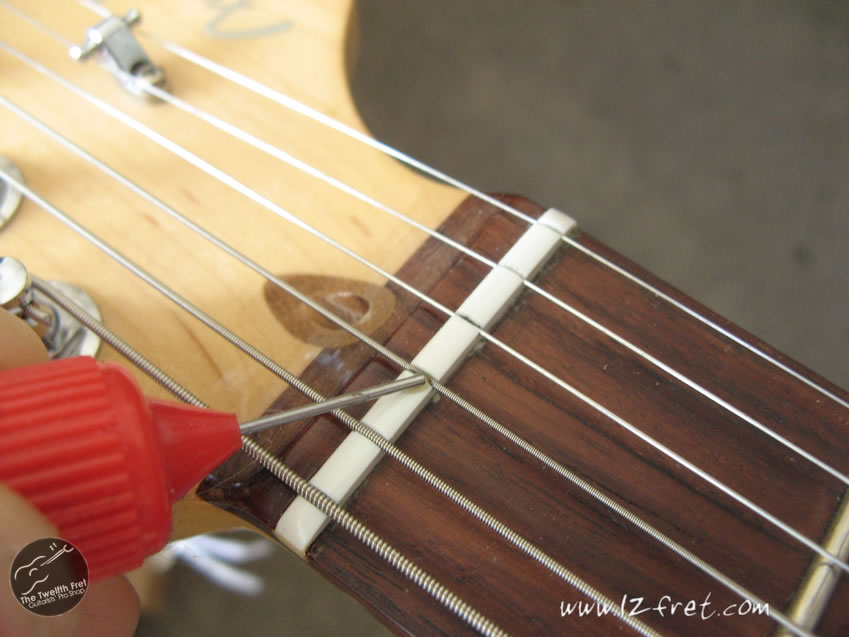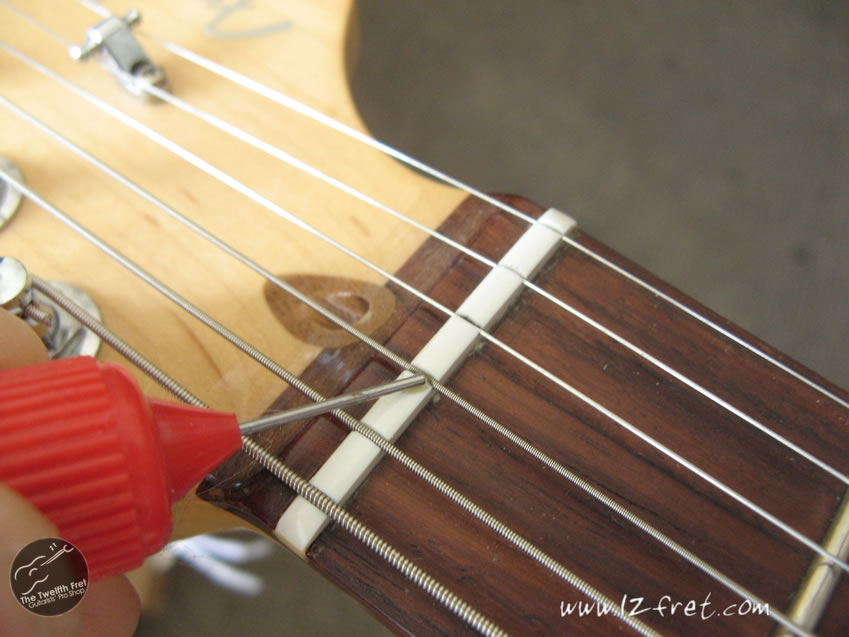 Guitar Doctor Lubricant reduces tuning problems plus prevents rust and tarnish on bridge hardware that is in constant contact with your hands.
Most busy guitarists with three or four guitars to maintain will get several years' use from one container as a tiny drop is very effective.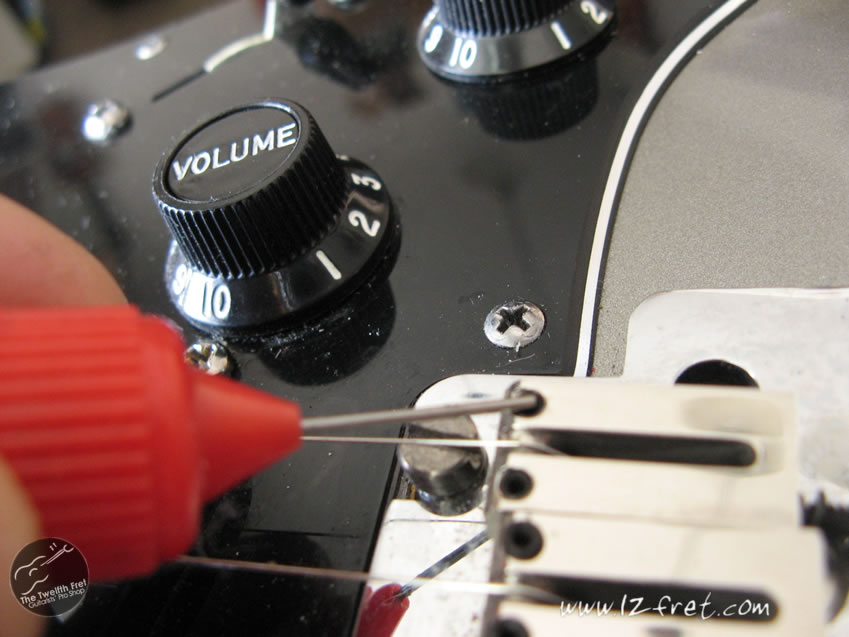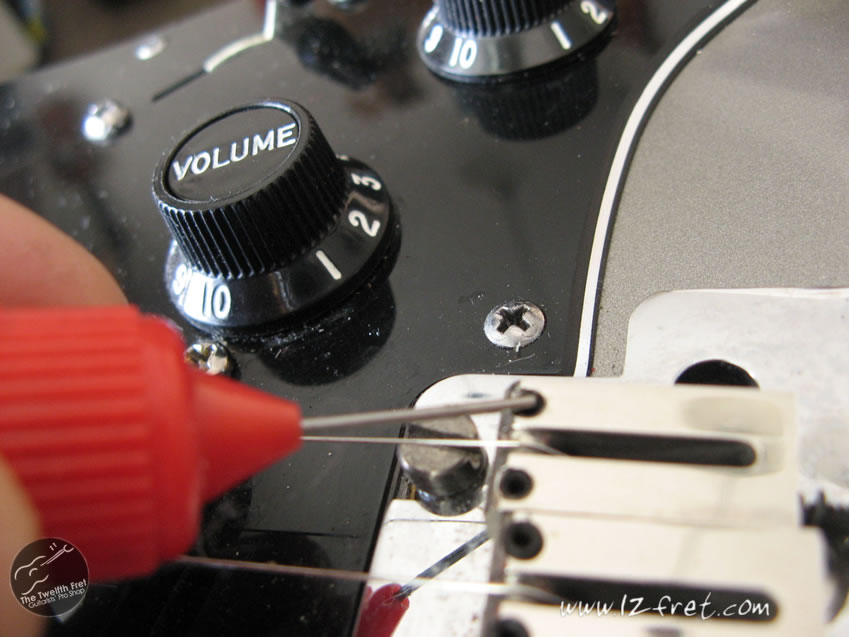 The new packaging format using a small silicone cap which is resistant to leakage. However, I do recommend keeping it in a sealed zip-lock bag if you store it in your guitar case.
Guitar Doctor Guitar Lubricant Features:
High-tech miracle lubricant.

Needle-tip applicator.

Creates a super-slippery interface between moving surfaces.

Does NOT contain silicone or petroleum distillates.

Excellent in musical instrument repair and maintenance: tremolos, tuners, nuts, bridges, string guides etc.

Lubrication and rust prevention for all styles of guitars.
Buy Now in our Shop
---