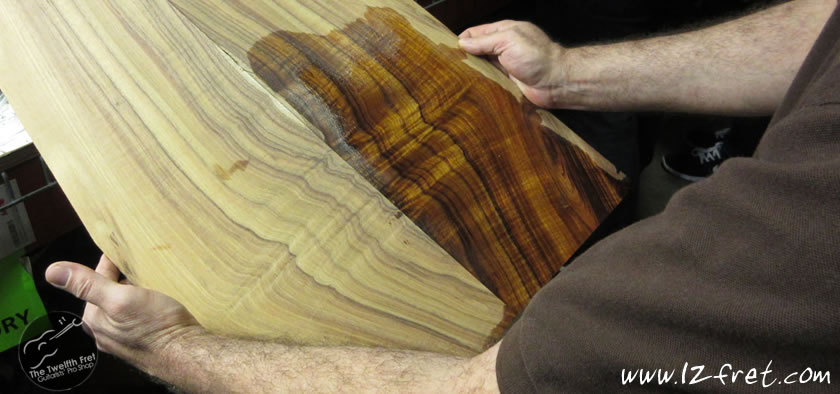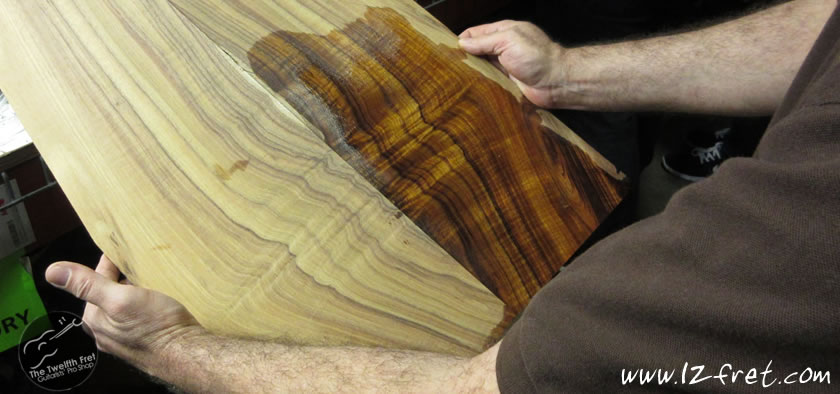 At my recent visit to the Martin factory I purchased several already built Custom Shop guitars which will arrive at The Twelfth Fret in the next few weeks.
But the real fun came with my visit to the Custom Shop where I put together an order for two guitars. I was allowed to sort through stacks of wood to choose the actual top, back and sides plus input every structural detail in construction and internal bracing.
My fellow dealers were looking at strongly figured, over-the-top rosewood which really does look great. But I've long wanted to build an example of a post-war, 1947 D-28. So for the first guitar, I had my eyes on a very dark and uniformly quarter-sawn set of Guatemalan Rosewood; the tonal properties of Guatemalan Rosewood are considered comparable to Brazilian Rosewood but without the same CITES cross-border restrictions. I chose a set that "pinged" beautifully; rang like a tuning fork so that choice was settled.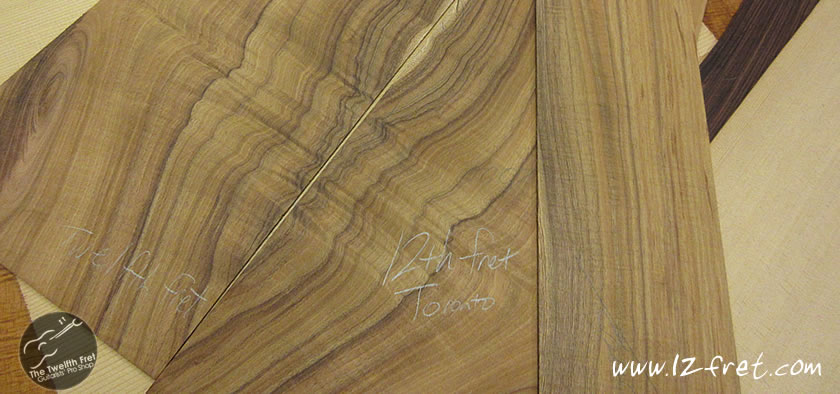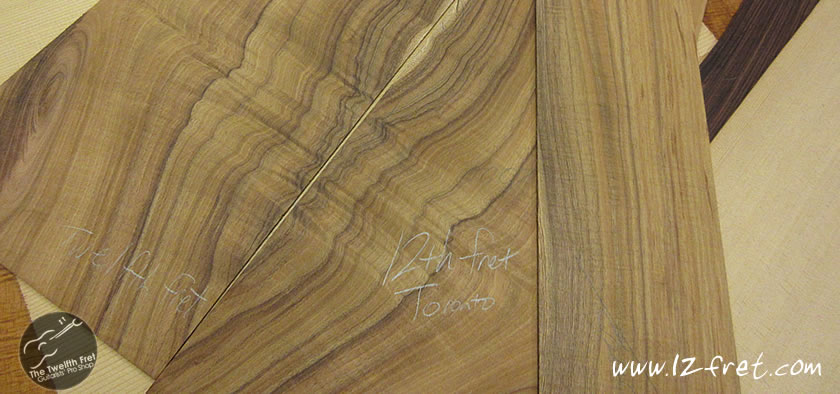 Then I set my sights on some Torrified Sitka tops and was pointed to a lovely stack to sort through. I picked two open grained tops…not too tightly spaced growth lines, as I want a full bass response.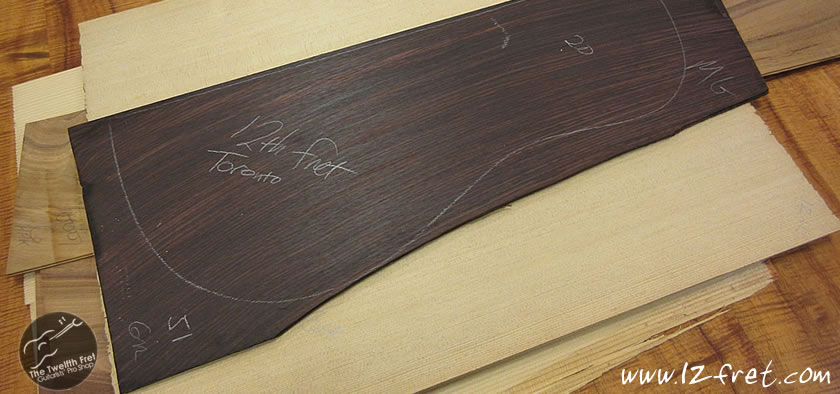 Then for my second guitar, I asked the Master Luthier if he had any heavily figured Hawaiian Koa wood and his eyes twinkled… he pulled out a magnificent stack of stunning Koa and I made my choice.
This second guitar will be a 14 fret, 00 body finger-style guitar with thinner ¼ inch top braces on an open-grain top for maximum responsiveness.
Both guitars due here late September of this year.
~Grant MacNeill, The Twelfth Fret
---