One of my favourite new products at the 2017 NAMM (National Association of Music Merchants) show was the MV50 series of guitar amplifiers from Vox. Small, incredibly lightweight, versatile, and best of all – it sounds great. It is also the perfect example of an ongoing trend in the world of electric guitar amps, and how they are used.
For decades, amplifier designers and guitar players alike seemed obsessed with the idea of earth-shattering guitar amps. Every new amp needed to be bigger, louder, and include more channels and features than the previous model. For some, the appeal of a more "classic" or "vintage style" of amp won out over the modern designs. But whatever differences there were between modern or classic breeds of amplifiers, they all had a few things in common; they were usually very big, and always loud.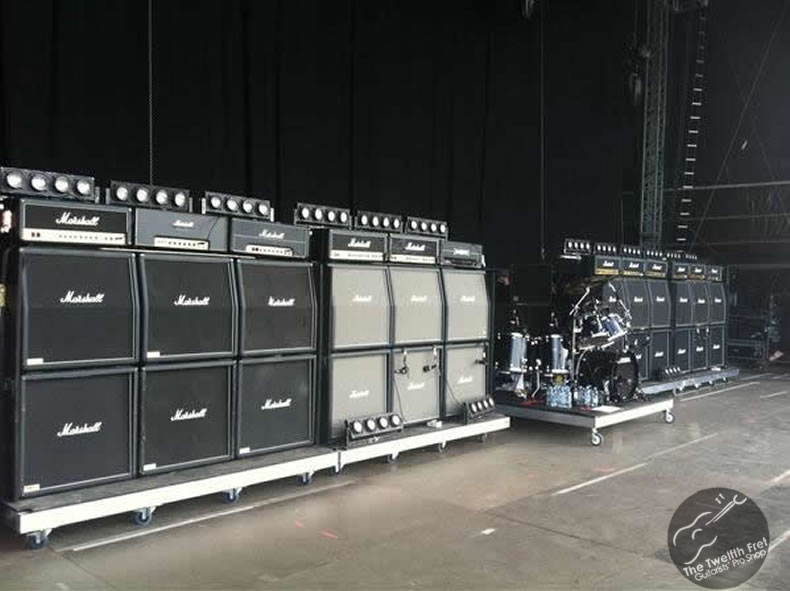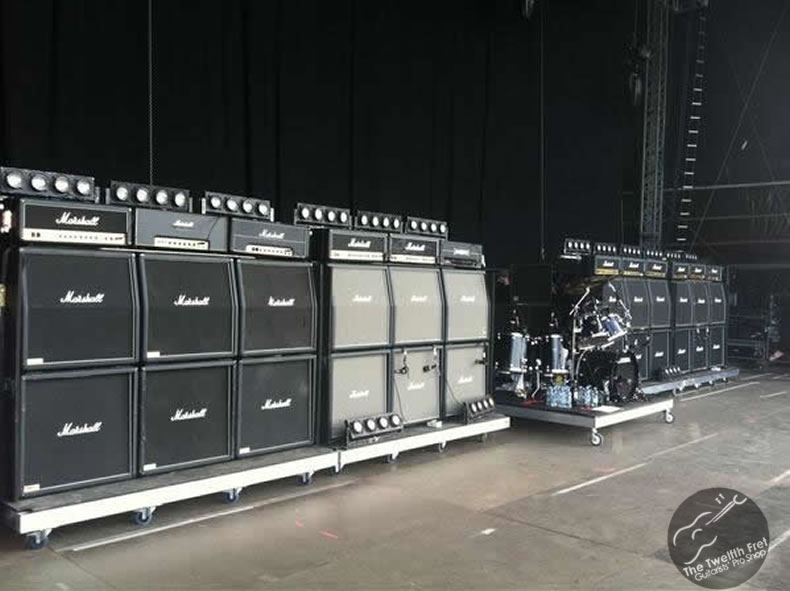 Indeed, the image of a huge, heavy, ear-splitting guitar amp is so ingrained into the DNA of rock and roll that guitarists and live bands incorporate it into their stage persona as a sort of decoration. Countless live acts have performed in front of a wall of 4×12 cabinets and 100 watt heads, all un-miced and unplugged, with a lone 20 or 30 watt combo amp discretely hidden off stage with a long mic in front of it, so as not to spoil the illusion of godly Rockstar power being presented to the audience. It's a fact most guitar players hate to admit, but it is true; we hear with our eyes as much as we do with our ears. But that is slowly starting to change.
While many guitarists love to experience the sheer power of playing through a large tube amp with a beefy speaker cabinet, there is an increasingly common problem with such a setup: there's never a good time to use it. 100 watt heads and even 50-60 watt tube combos are simply too loud for many jam/rehearsal situations. They sound great, but if nobody else in the band can hear themselves as a result, it just isn't worth it. Large amps can be just as problematic in live situations, too. With modern PA systems being as powerful as they are, guitarists no longer need to rely on their amp to "fill the room". All they need is enough volume to hear themselves on stage. Any more than that, and the excess stage volume causes nothing but problems for your band's mix, and ultimately harms the overall sound quality of your live show.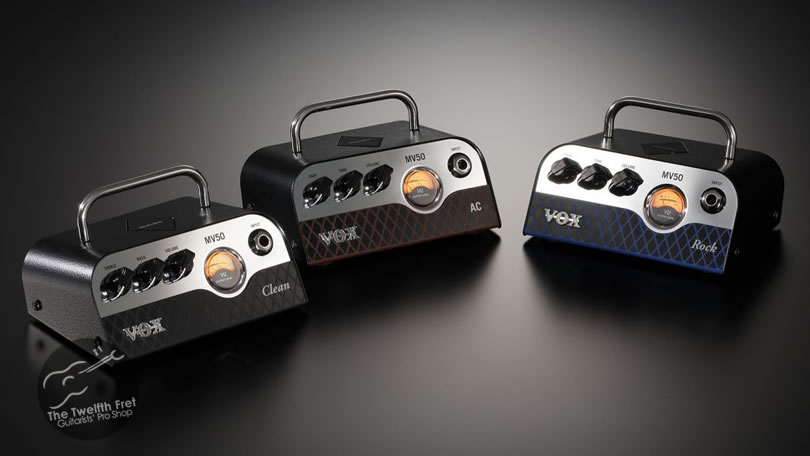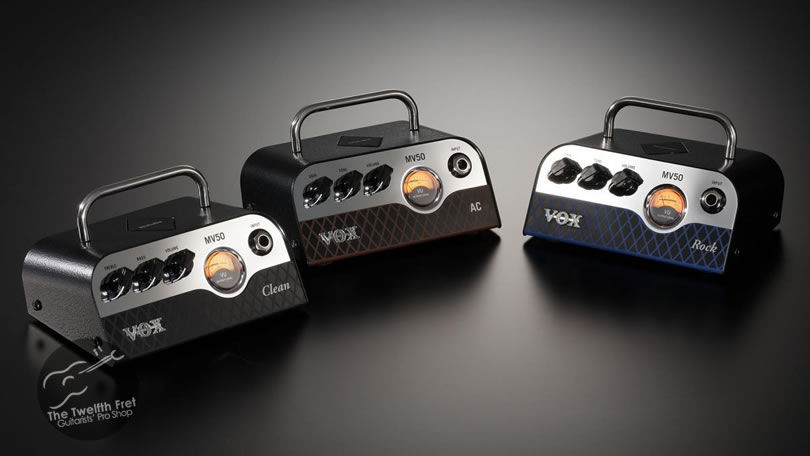 With the MV50 series, we're seeing Vox step further in the direction that many guitarists are already leaning; small, portable, and useful. While these amps are perhaps a little too simple at first glance, they offer a wide range of use-cases. You can pair them with a matching 1×8 cabinet for a great sounding, portable rig that delivers more than enough volume for the average gig or rehearsal. If you are in one of the increasingly rare situations that demands higher volume than that, you could plug the MV50 into a larger 2×12 or 4×12 speaker cabinet and shake the walls as much as you'd like. For people playing at home (which is actually the vast majority of guitar amp purchasers these days), you can use the headphone/line-out with built-in speaker emulation to play silently long into the night. Unlike most other amp heads, the MV50 series does not need to be plugged into a speaker cabinet to function properly. So it makes a perfect desktop amp for home recording or just jamming with headphones on.
Overview of the Vox MV50
Of course, none of these features are all that new. We've seen plenty of small "lunchbox" amps over the past decade or so. Still, the Vox MV50 series stands out to me for 1 reason in particular; they sound fantastic. Most other lunchbox-style amps sound "ok" at best. On the other side of the spectrum, guitarists have had fantastic sounding options like the Kemper Profiler or the Fractal Audio Axe-FX for years. But those units come with a hefty price tag, and are far more involving and complex than some players want. With the MV50 series, Vox has hit a sweet spot; an amp that is portable, cheap, flexible, easy to use, and sounds like a "real amp".
Nevin Douglas
---
Save
Save
Save
Save
Save
Save
Save
Save