Bowl Back
This Collings OM1 E SS Englemann Short Scale doesn't disappoint in any of those areas. It is about as perfectly built as a guitar can be, with a full, even, rich yet brilliant sound – and this is before it's been played in at all. The shorter scale makes it a bit more comfortable and warms up the tone a bit.
New
MORE

→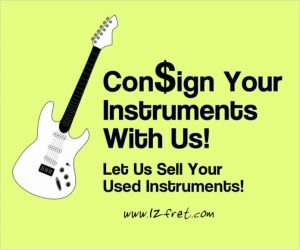 Let Us Sell Your Used Guitars And Amplifiers We sell over 800 instruments every year on consignment. Your instruments – guitars, banjos, and amps are quickly posted on our website and viewed by our clients world-wide. SUBMIT YOUR INSTRUMENT NOW! OUR CONSIGNMENT POLICY AND DETAILS The Twelfth Fret welcomes consignment instruments. Over the past 40 years we have helped our clients to find buyers for many thousands of vintage and used guitars, mandolins, banjos, ukuleles, amplifiers and a host of
MORE

→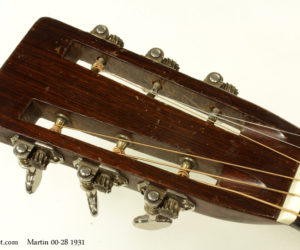 Here's a rare treat – a 1931 Martin 0028. Adding to the value and historical interest of this instrument is a set of photos of the original owner playing it while in the Canadian Forces in the European Theater during World War 2!
MORE

→