Classical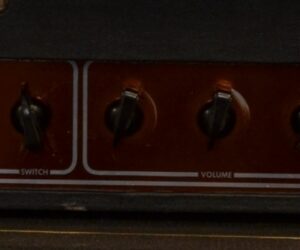 Classic British chime and crunch await with this Vox AC 30 head from 1963!
MORE

→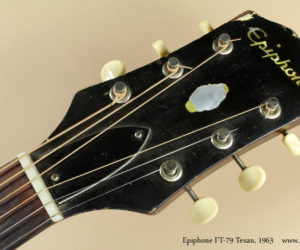 Epiphone flat-tops date back to the 1940's, and the FT-79 Texan first appeared in 1942. The last of the original (non-reissue) production was in 1970, when Gibson ownership changed hands to Norlin.
MORE

→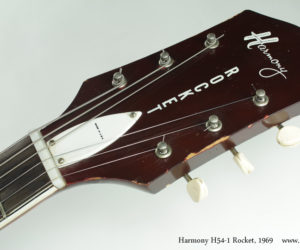 The Harmony company made a huge number of instruments between 1945 and 1978, under their own name and under contract to other distributors and retailers. At one time, if you went anywhere in North America, somebody had a Harmony-produced instrument.
MORE

→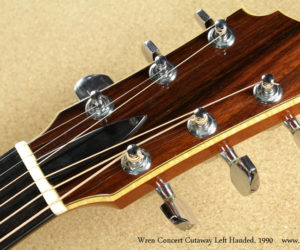 1990 David Wren Concert Cutaway Left Handed
MORE

→
Here we have another fine instrument from the Clarendon, Ontario shop of Oskar Graf.
This 1979 Oskar Graf classical has all the standard features – Indian rosewood and figured spruce top with 7-bar fan bracing, mahogany neck and ebony fingerboard.
MORE

→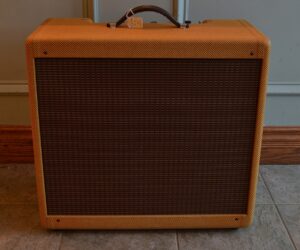 This Tungsten amp is the size of a Fender Pro and features a Mather cabinet, a Scumback M75 12″ speaker and cool looking tweed tolex.
MORE

→