Country Music
The Twelfth Fret Hours and Location
MORE

→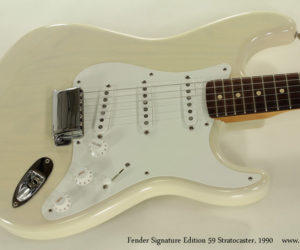 This has just arrived – a 1990 Fender Signature Edition 59 Stratocaster, in really great condition. With all original hardware and very little wear, this reproduction of a 1959 model is a great deal.
MORE

→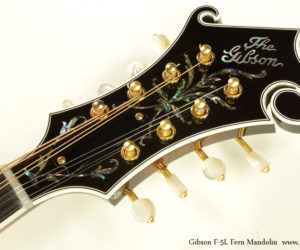 It's great to see Gibson mandolins again, as few and far between as they are. This Gibson F-5L Fern mandolin has the 'L' designation, for Lloyd Loar; the F-5L model was introduced in 1978 as a return to the specifications Lloyd Loar used on his original F-5 Master Model instruments between 1922 and 1924.
MORE

→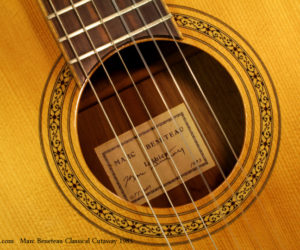 Marc Beneteau has been building instruments in Ontario since at least 1974, and in that time has produced many archtop, steel string and classical guitars, plus a few other instruments like dulcimers and ukuleles. This 1983 Marc Beneteau Classical Cutaway demonstrates Marc's skill and the quality of his workmanship. The tone is rich and full, with warm highs and deep lows.
MORE

→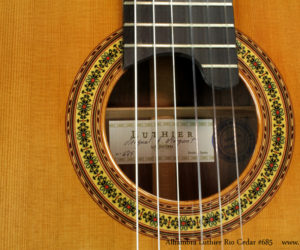 The instrument we are highlighting today is the prestigious Alhambra Luthier Rio Concert Classical Guitar. This excellent instrument, now available only on special order, features a Master Grade cedar top and solid Brazilian rosewood back and sides.   This instrument has had a very limited production and represents the finest quality tonewoods and craftsmanship offered by this traditional Spanish company; its production has been officially superseded by the Luthier Exotico, which uses Red Peroba for the sides and back in place of Brazilian Rosewood.
New
MORE

→