Nylon String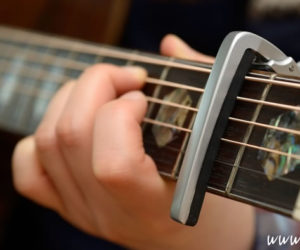 Should you use a capo, or is it cheating?
MORE

→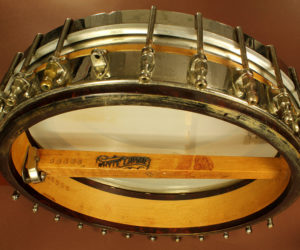 In excellent playing condition, this Vega Whyte Laydie was converted in the 1960's from regular to long neck. The stick and pot are from a Vega Whyte Ladyie. Long-neck banjos were fairly popular during that period, after their invention by the late Pete Seeger.
Vintage
This instrument has sold
MORE

→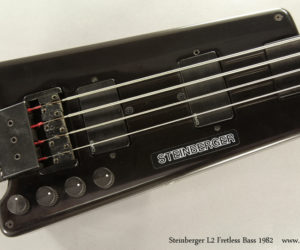 This 1982 Steinberger L2 Fretless Bass, number 466, is in great condition, with all the parts. As a fretless, it is not a conversion, but a factory fretless model. It has two EMG active pickups and four controls. It uses double ball end strings, and features the breakthrough bridge and tuner tailpiece.
Vintage
Price: $2,200.00 CAD
This instrument has sold
MORE

→
This 2010 Kanilea Custom Tenor Ukulele might be the best-sounding uke I've ever played. Of course it's comfortable to play and has a good action, but the tone is outstanding, with a rich fullness and great harmonic overtones, excellent separation between notes, and very good sustain.
MORE

→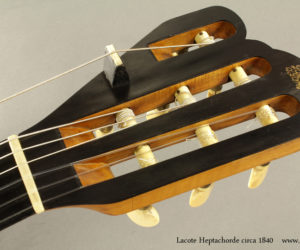 On display here is a very rare Pierre Rene Lacote Heptachorde circa 1840. Rene Lacote of Paris, Master Luthier of the Paris school of guitar makers was one of the most influential makers of the early nineteenth century. Today his guitars are sought after by both collectors and performers. Past guitarists who played guitars by Lacote include Ferdinando Carulli, Fernando Sor, Dionisio Aguado and Matteo Carcassi.
MORE

→