Segovia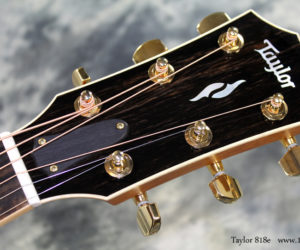 Dig into the big, bold and complex tone of the Taylor 818e!
New
This instrument has sold
MORE

→
We recently received a Northfield NF F5S Mandolin! We've had a very few Northfields basically as demo instruments, and they were very well received.
MORE

→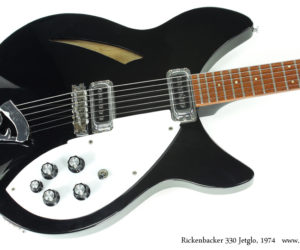 This 1974 Rickenbacker 330 Jetglo is in very good condition – though it has been played and has some fretwear, it has very few marks or wear otherwise.
MORE

→
This is a pretty rare, 1959 Martin 00-18E steel string acoustic.
The 00-18E was built from 1959 to 1964, in response to the quest for volume, and this is one of the first. It uses the 00 style body, with the 18 construction – spruce top, mahogany back and sides – but the top is thicker and uses heavier bracing.
MORE

→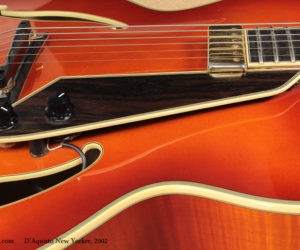 Here's an unusual find: a 2002 DAquisto New Yorker archtop. This is model DQ-NYE.
James D'Aquisto apprenticed to John D'Angelico in New York, and following D'Angelico's death began building guitars with his own name, until his death in 1995. Original D'Aquisto guitars are rare and extremely valuable, into the hundreds of thousands of dollars.
MORE

→