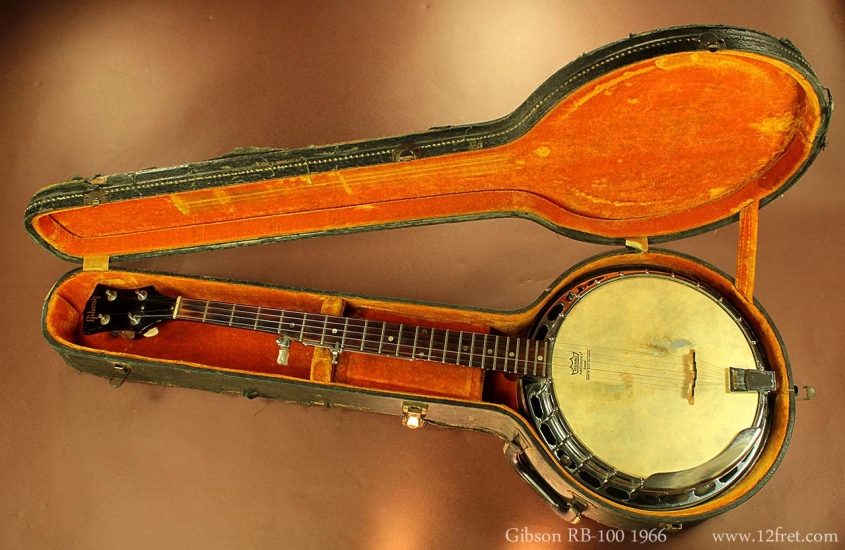 Serial Number
800003, built 1966
Pricing
$1149.00 with original case
Neck
Mahogany neck with unbound rosewood fingerboard.
Frets
Medium fret wear.
Body
Black ply tone ring, brass rod, 1-piece flange.
Finish
Original finish, with touchups at heel – see comments section below.
Hardware/electronics
Two Schaller D-Tuners added. Fiberskyn head.
Playability/Action
We'll be glad to set this up to meet the player's needs.
Case
Original case included, worn and stickered.
Comments
Here's a 1966 Gibson RB100 banjo. Shaded finish was "blown in" around the heel, and clearly this is to hide a repaired heel crack. The finish work appears to be at least 30 years old so clearly the repair, what ever was done, was sound and well done.

This banjo has an incredible amount of honest wear and tear. I'm sure it would have a few stories to tell !
---
You can preview our videos now on Our YouTube Channel!
You can now Visit our Facebook page!
Check out Grant's Banjo Setup Q&A