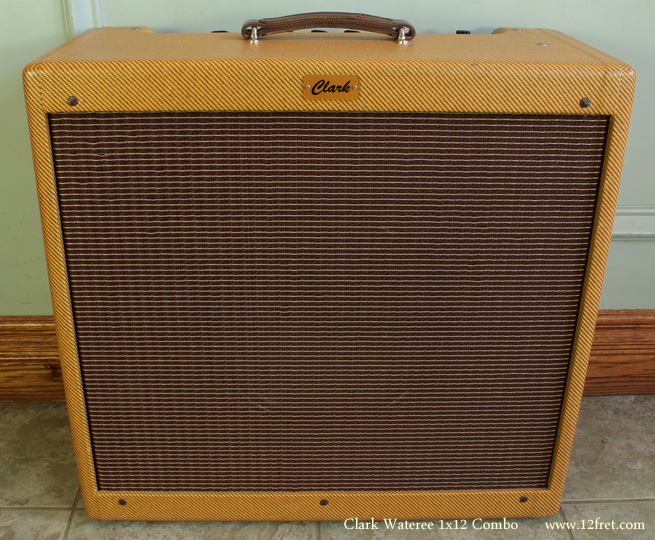 Michael Clark builds accurate reproductions of Marshall and Fender amplifiers, and is well respected for the very high quality of his hand-built products.
The Michael Clark Wateree 1×12 Combo amp is discontinued and very rare, apparently because its trem (vibrato) circuit are very expensive and time-consuming to build to his quality standards.
The Wateree effect circuit – reverb and vibrato – was available as a stand-alone box, but that also doesn't appear on his product list. His hand-built reverb unit alone lists at $1675 US.
The amp itself is based on a 1950's tweed Tremolux 5G9 circuit using two 6L6 tubes, and pushes 30 watts through a WGS Reaper speaker — and it really sounds great.
This example is in extremely clean condition, with no tears or stains on the tweed covering.
Serial Number: 0605639
Pricing: $1,595.00 CAD
Visit the Clark Amplification Website here
---
You can preview our videos now on Our YouTube Channel!
You can now Visit our Facebook page!