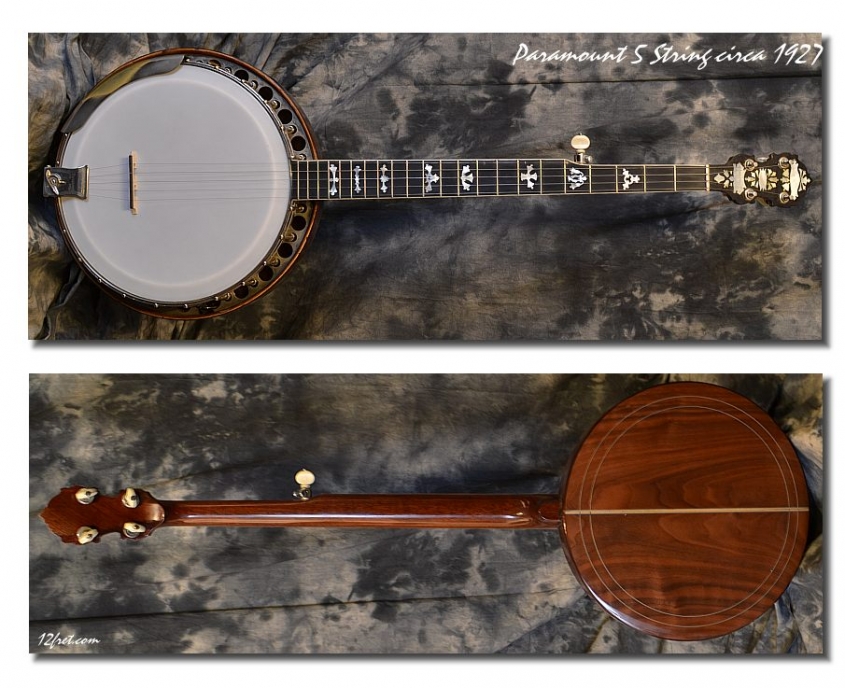 Serial Number

… 3257 circa 1927
Pricing…$1199.99 Canadian Dollars (approx.$1250.US$ as of May 10/2011) No Longer Available
Comments… This Paramount banjo was original a tenor model and was converted to a five string. This is a great way to get a 1920's banjo at 1990's prices!!

Neck

… Hand carved 5 string mahogany neck, original headstock overlay and inlays transferred from original tenor neck.

Frets

… Minor wear.

Body

… Black Walnut Resonator.

Finish

… Minor wear and tear and play wear scratches.

Hardware/electronics

… Original pot hardware, archtop Paramount tone ring.

Playability/Action

… Great playability with current action at 4.5/64″ bass and treble sides.

Case

… Japanese Washburn hardshell.